The Mountains or the Sea
April 21, 2013
It wasn't the kind of town you'd like to come back to.

Orphans run down the beat-down, foot-stormed streets, hoping to meet the bourgeoisie gent that'll take the kid down the mountains to the sea. Up there the peaks knife the curves of clouds, a sunset world that fades; a topaz dream-town with coral cliffs and tortoise hills. But that doesn't make it a nice place to live.

How could I miss it?

I miss my home-town, town of wanderers, dead men who never knew anything but life itself; town of ragged old ladies, believers in fate, believers; town of gray cloth, snow shine sun glare, and, me. Up there you get bread, you get fed, and you get a dazzling ring of sloping Earth to pass your time staring at. Everyone moves, but they move slowly, with the breeze and the collapse of summer in a breaking tide over the mountaintops. But the shacks that line the streets fall apart daily with indifferent, musty creaks; crooks and robber barons blaze by in a line of heated evil and take what they will. It was poverty, but it also was where the wise priests of the south came to enlighten themselves.

One day, I got lucky. I got my chance! I was in a fairy-tale, you see—my only skill is drawing. I can copy a tree leaf by leaf, lump by bump my indentation in the twigs. And of course the noble soldiers in clean, patterned uniforms came up, as always, and as usual we all ran out to greet them, beginning to get out of that godforsaken place, and I thought that, as usual, they'd be looking for the biggest kids, ones with bold eyes and thick skin to fight in the war to the East.

But no! I'll never forget it.

"All those skilled in the fine arts; present yourself to the grand Commander in the town square at dusk! All those skilled in the fine…" the voices faded. A wave of joy rippled across my skin. I was giddy with excitement; my mind was jumping out of my skull into heaven where angels encouraged it to keep rising.

And so I brought my finest pieces of artwork to the grand Commander at sundown, and he knew right away I had talent. "Rough but remarkable," his gruff voice had murmured. So just like that I was in a grand limousine hopping haphazardly down the dirt paths to the valley, to the city, to the sea.

…


Around here, nobody stops talking. We're in a boomtown that hasn't stopped booming, and probably never will. Locomotives fly across proud, gritty tracks, and no one stops to let the smoke pass. Rows of stretching homes reached for the clouds earnestly, bright red mailboxes and bright blue carriages and automobiles jerked around solid paved streets in a maze of energy—it spilled out in rays, like starlight when the thinnest of clouds pass over a full moon in a haunting dusk. It was here that I enrolled in the greatest Academy of Arts in the whole kingdom. The carpet was purple, the window shades lined with gold. Handsome naked statues sat next to diamond water fountains.

In the gold-framed but gray-hearted city, we like progress. How can the Kingdom become greater? How can we develop more technology? It's surprising to me that they even sponsor artists, but of course anything that really is good looks good too.

At first, I loved it. I loved the pace, the fat grapes and soft pillows, the yellow lights of night and the beautiful women who were everywhere, offering to take your coat, or your shoes. I was absorbed in my art, but somehow I frequently found myself lacking inspiration. How could I, though, in such a vibrant city? After the initial depictions of valiant soldiers and iron-arching gates, the sights and sounds slowly became white-noise to me: looping and proudly columned palaces reeked of artificiality, the people's enthusiasm and excitement reeked of it too. One question always sat in my mind: Where are we going?

Everyone knew we were going somewhere. But where?

…


One day I was picking up fruit at an overcrowded market for one of my teachers at the Academy when a resounding boom rolled over the Earth. Screams. Everybody rushed to the source. Apples rolled in the concrete, rich folks were falling heads-over-heels into their motorcars, children were crying, running anywhere. A large crowd was gathering by the harbor, not far away. I joined them, pushing through the mass until I got a glimpse of what had happened.

A big wooden ship was pulling in, but it was burning down. Passengers praying for their lives, for their souls to live on, were jumping into the pure blue harbor, reflective of a peaceful sky. Tugboats tittered nearby; more bodies leapt out of windows. Voices shouted for a plan, more help, not to worry… Clearly the ship had fought in war, and lost. But this ship couldn't have been the source of the boom?

Flash.

White-flash-black-flash—flames erupted in a swirling column of hell, scorching the air to a crisp. My knees shuddered, bringing me to the unforgiving ground. A body tripped over mine. I quickly rose to my feet and looked up amidst shouts and cries and a roar—an airship overhead passed by, serene amongst soft white clouds and an azure sky.

They bombed us.

A constant army of bugs began to crawl up and down my flesh, squirming goose bumps of terror. I didn't sleep that night: nightmares of demons and majestic cities with gruff and terrifying generals ordering their soldiers to march, hut-hut!, one two three four!, wormed through rivers of bombs and tears.

I couldn't draw a straight line the next day.

They bombed us!

What was all the innovation for? All the progress? Who would want to bomb the pinnacle of civilization? I think the truth is, I didn't feel safe any longer. Newspaper reports insisted that a treaty was being negotiated, and that soon peace would envelop the Kingdom. That wasn't enough to make me feel safe, though.

That's when I started thinking about home a lot. Where I spent hours sitting on a ledge overlooking the stars themselves, stars as in the vertical forest, home to brown, brainless monkeys, ravens shrieking to gods above. The trees sway in a humming breeze—the entire mountain hums with the lyrics of the Earth. I was a little bit aimless, but somehow my complete lack of purpose back then seemed more real than the aims here in the city.

I started to wonder if the mountains reached higher than my hometown.

If the blue-ridged mountains amongst a flurry of hail and that orange sky wanted to keep grinding themselves into each other, into the ground with a shiver of falling stones; or keep rocking upwards, instead. We are dirt-poor up there, but dirt-poor in a rain of beads of light, falling rain in pretty patterns before settling to a silent sitting stillness. You can hear the wolves howl, with melancholy, or is it passion?, from a far off winter cemetery. I was faced with a choice: peace was on the way—a dazzling day! Maybe I could finally sea the true sea—not just the harbor and its dark blue stripes and bouncing little boats, but the real sea, the green sea with mighty waves that smack the rocky ridges of civilization with an epic roar, and seagulls swarm around the rising level of the mind and the sea; an ocean of feeling and little turquoise specks begging to be seen, seen by me. But the city muddled my thoughts, tampered with my soul, and nearly broke my young-man's heart.

It wasn't a question of the small town or the big city any more.

And so I went back to that town, my town.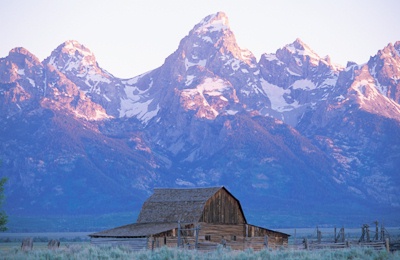 © Jay F., Annapolis, MD