My Wonderland
April 27, 2013
In my wonderland it is chilly and frost bite is creeps up to me. I feel like I'm taking a cold bath in a freezer. The trees are made of frozen chocolate, the snow tastes like vanilla ice cream, and the sky is fluffy and pink like cotton candy.
I stumble upon a village filled with people that looked like freeze pops in all different flavors and ice cream sandwiches as well. I am at the "Wonder World of Frozen Treats", where everything is edible. The houses are made of gumdrops, the sleds are made of cookies, and the ski poles, snow boards, and skis are made with genuine, rich, encrusted, chocolate with gooey marshmallows inside. The buildings are made of graham crackers, and the mountains are made of colored ice of all different flavors. After the rainstorm happens, a frozen Skittle rainbow appears. In the lake there are Swedish fish to catch; but, the only way to catch these fish is by using gummy worms. I watch my step in this village, because the path is very icy and the slightest move will make me slip and fall down the path.
When the night is rising, a hail storm of nerds beats down. I decide to sleep in the Hot Tamale House I find; it feels like a sauna to me. I can barely fall asleep in here. The spice of the tamale is stinging my eyes, sweat dripping everywhere, and when I am settled in bed I long for glass of water desperately.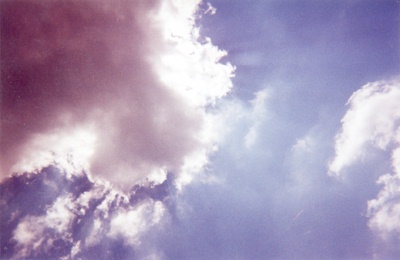 © Kena A., Huntsville, AL