Firey Rain- Part 1
March 27, 2013
October 15, 2012
My eyes pop open and I shut them tight against the bright light of the TV. The Bob Rorhman lion smiles his cheesy smile as the commercial ended. A weight on my shoulder caused me to turn my head. Patrick's arm was around me and he was as zonked out as I had been. I turn my head back to the faded pink and yellow roses of Patrick's mother's couch. She used to live down here in the basement but she moved out last month leaving Patrick here. He never had the strength to tell the police and so far the authorities haven't found out. A small piece of cake is stuck to Patrick's chin and his breath smells like alcohol. I wipe the cake off of his mouth and sit up. My head is throbbing. Slowly memories from the night before start to come back to me. Sam's party, dancing with Patrick. Leaving Sam's, Patrick suggesting we all come here. I sat down on the couch then, most of the people must have left around then because the next thing I remember was James and I and Patrick sitting on the couch. James said he had to leave and then it was just me and Patrick. Flashes of memory keep coming back to me. Patrick. His arm around me. Watching old reruns of star wars. Not really paying attention. Patrick said he was too distracted. By what? By who. By you. You're pretty distracting too. Feeding him a piece of cake. Missing, touching his lip. He kisses my finger. More kisses. Lying down on the couch. Princess Leah forgotten. His arm around me. He kisses me again. I love you Mackenzie, I'll always love you. I love you too Patrick. It comes out with a giggle, too much beer. More memories. Him unbuttoning my shirt, taking off his pants. Oh my gosh. I stand up quickly. The jolt off the couch wakes Patrick up and he opens his eyes. What is it Jess? Patrick I have to, I have to go. Confusion clouds his eyes as he tries to think, then he looks down at the sofa, at me . Shame? Guilt? Comes over his face.
"Jess I am so sorry."
I glance around and grab an old IU sweatshirt of his off the floor.
"Jess"
I pull the sweatshirt on over my bra and slip on my Nike sandals my mom sent me last summer. "Patrick," we look at each other for a moment and he tries to say something but it gets caught in the heavy air between us. I turn and walk up the stairs. At the top I take one last glance at him. The pain in his eyes, I will never forget. Then I turn and rush up the stairs.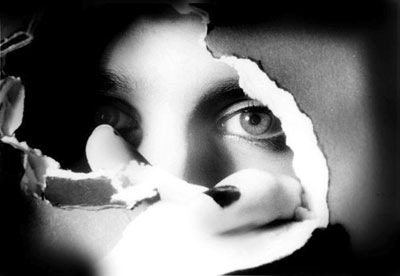 © Tabatha B., Peoria, IL