The Great Oak Forest
March 24, 2013
We were mostly in shadows, hidden from light by the great, haunting oak trees. Some of the larger trees groaned as the wind passed through and I imagined their roots, that must go so far down into the earth, like long, spindly feet digging into the ground just as I once long ago dug my own feet into the sand at the edge of the northern sea.

I imagined the bones of these giant trees to be hollowed out with age; dry and ready to break in the slightest breeze. But not frightened, no. These trees had lived through decades and centuries. They had seen what the world had become and were ready to return fully to the soil and more simple times.

When you're young, you look up at the sky and hope desperately that one day you can reach it. But after you have spent you're entire life trying and you are still miles away, you look back at the ground and see the warmth it offers you, the clay soil that will absorb your limbs and swallow your body until you are once again consumed by the earth.

These trees are not afraid to fall, they are tired of stretching for a sky that after centuries, they finally realize they can never reach. They groan at the wind, urging it to knock them over and send them back home.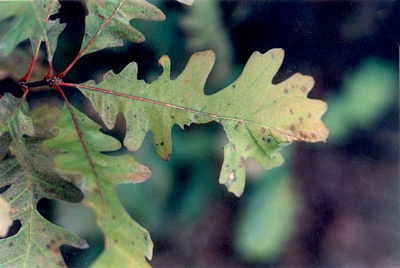 © Allison S., Eau Claire, WI