No expectations, no disappointments
March 8, 2013
The disapproving lights glared down on her as she sat there, cradling her baby in her arms. She distantly heard her mother's shrill voice telling her," You won't get any help from us with this child. You should've given it up!" She did not care though. she just dreamed of a bright future with this beautiful baby girl.
Mommy lit candles. I love birfday pwesents. Tha oder kids sat by tha tables. Their Mommys and Daddys stood by them. I looked at Mommy. I asked, " Where's Dadda?" Mommy looked like she was gonna cry. She said in my ear dat Dadda wasn't gonna come back. I feel bad. I don't want Mommyto cry. I hugged her. One day I want to be like Mommy. Mommy is nice. Dadda mustn't have liked me.
" No one loves you Emma!"
" Your dad doesn't care!"
" Haha! Emma is a loser!"
" What a dork!"
I ran. I'm tired of this. It isn't my fault I don't have a dad or that I work hard. I do it so that Mom will be proud. I do it so that one day maybe I will havemore. I don't want to end up alone. Most of them will never understand. They have more than they could ever want. I work so that one day I won't have to. I want to look after my family. I ran, not because I was scared of them. I'm scared that they are right.
We got into the car and we started driving. I remember when I was young I used to call these losers Dad. I guess I needed to believe in a happy family with both parents. I stopped believing long ago. Mom grabbed the CDs and threw them, there was a crunch as we drove away. Well we were always happier when we were alone, just us two.

I sat down on the chair and stared out the window. The faint, weak rays of sunlight gave very little illumination. The beep of the machines was the only noise that could be heard, yet the silence screamed louder than any patient here could. I watched her body lying there. She wanted to go so bad, but I couldn't let her. Then I would be alone. I had given up on believing in friends and boyfriends, in people staying. After finding her and calling the ambulance, I found the note. Even after reading it I still think that her expectations led to disappointments.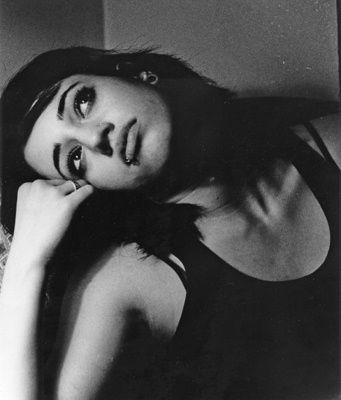 © Jessica B., Bethesda, MD