Life After You
February 22, 2013
I don't quite know how to explain the way I feel, so perhaps I shall just say what's going through my head. I'm telling myself that it isn't happening. Denial is ignorance, but it's the only thing keeping me from falling apart at the seams. I tell myself that you're coming back, and you'll be here tomorrow. Your warm, soft eyes will look into my own, and we'll smile. I'll punch you harshly in the arm, yelling at you for scaring me like that. We'll share a laugh as I'll cry into your shoulder, breathing in your scent. It's just a matter of time before you come back to me. Anything must be possible in this crazy life.

But that moment cannot last. It will only be a matter of seconds, minutes, hours, or maybe even days before it begins to strike me, deteriorating my walls. I can't hold on to hope or that memory because that memory's never changing. Those memories will always be the way I know it, and all surprises and suspense have gone down the drain. It's not like the future I planned for us, full of twists and surprises. We won't grow old together, and I don't know how to picture my future any other way. I always imagined us. I hate change. I just want your skin touching my skin, your voice filling my ears, and your jokes causing me to laugh uncontrollably.

Then, it hits me. You're gone. You're not coming back. I see the truth, and the first of a lifetime of tears come their way. I cry and cry and cry. The agony from the empty, burning hole in my heart refuses to leave. I scream at the pain, wishing it away. I can't stop thinking about you, and I only remember those happy memories which now brings me only raw, numbing pain.

Still, I won't wish to forget you because I know, one day, the pain will slow down. In a month, I will smile. In three months, I will laugh. In a year, I will have a fun night out. In two years, I will meet somebody else. In six years, he will place a ring on my finger. In fifteen years, I will have a wonderful family and be content. But every day of the rest of my life, I will think of you and smile, knowing you'd want this for me. I know that you look down on me and love me. I don't know what to call this feeling, but this is my life after you.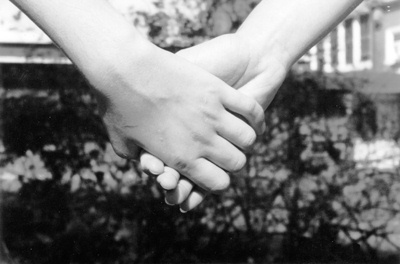 © Lauren G., Pompton Plains, NJ