A Father's Regret
February 21, 2013
It was an accident. I didn't know it would happen. I didn't realize that I was wrecking one more life besides the family I was feuding with. I was really aiming for the son, but what didn't count on was…my daughter.
Like Romeo and Juliet, I was seething with hatred for a family and vice versa. I just had this small family (that now consisted of my daughter and me) and they had more children than I did. But the cause of our feud far surpassed the matter of children. We were both wealthy and planning to take very profitable lands. We battled for the oil-filled lands as well as the ones filled with gold and precious metals. We also fought over the lands with precious gemstones. So it's been war, a war without end.
Of late, my daughter had been leaving the estate more and more often. If my sweet wife hadn't died so soon, she might've figured out what it was. I decided to take matters into my own hands. I went to the security booth and watched the cameras for my daughter's return. When she did, however, I was shocked to learn she had a boy with her. But it wasn't any boy; it was a son of my rival! I was very shocked when they kissed in front of the gate.
I had a long argument with my daughter, thus resulting in finding out where her next date was and grounding her. In my anger, I grabbed my knife and marched to the meeting place. I took him by surprise and revealed my intention to kill him. He protested, saying that he wanted no part in the feud and didn't want to cross paths with me. But I didn't listen; it was only my rage that blinded and deafened me as I got ready to strike. I charged at him, but not before I heard, "Nooooo!" I didn't realize who it was until my daughter got caught in the crossfire.
She dived in front of me and my knife ran through the right side of her chest. I snapped out of my anger just then as it was replaced by shock. In a moment, I forgot all about my hatred and my mission and just focused on my injured daughter. I was grateful when her boyfriend decided to help me instead of blaming me. As he ran to call for help, I broke down in tears as I realized my grievous mistake. Shortly after the ambulance sped my daughter to the hospital, I knew what I had to do: turn myself in to the police.
I went to the police station, confessed my errors, and was taken to a jail cell. For all I knew, I could be accused of attempted murder! But at least my actions were better than living in fraud. I knew that it was nobler to pay for my crimes than to let the son of my rival take the rap. I realized now that my rival and I had been living in envy of one another. For now, I hoped that my rival family could learn from this and not make the same course of action that almost resulted in no return. I then set my sights on the possibility that I would redeem myself someday.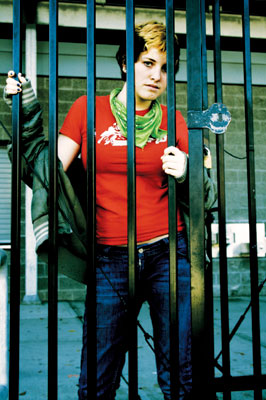 © Jessica C., Corvallis, OR