Grandpa's Tales
December 21, 2012
The snow whips at the window pane of the attic. I sit in a large brown overstuffed dusty chair pushed up against the wall next to the window. I pulled my large quilted comforter closer around my small body and wipe the tears from my eyes.


It was December, almost Christmas, and now Grandpa wouldn't be able to be here. I squeeze my eyes shut and imagine him, lying there in the hospital, the machines beeping constantly. He'd be awake now, but he wouldn't recognize me. His once bright blue eyes that would sparkle when he told me of the forgotten worlds where dragons ruled and knights fought, or where ninja's soft tread filled the sleeping homes of evil samari warlords.



Opening my eyes I peer out the window of the attic. The blizzard has picked up, the house groans and moans as the wind shakes it's old timbers. Grandpa would have loved this weather, he'd have us kids gather around the fire place downstairs and tell us stories, his voice would roll like the ocean that pirates sailed on. Or he'd whisper as assassins crept up on a great king. I smile as I think of this. It's the first smile since that car accident that changed Grandpa.



Unwrapping the blanket I pad across the attic floor in my polar bear slippers. My Christmas plaid PJ pants swish around my ankles as I walk to the other side of the floor. I pick up a large dusty leather book. I wipe my hand across the dust cover and smile as I see the gold leaf lettering. DRAGON STORIES, my finger traces the fancy scrawl of the gold leafed letters, opening the book I feel the soft paper of the page. My smile grows, Grandpa wouldn't be able to tell us stories this Christmas, so be it, I will read them to him. He always loved these stories the best.


I turn and run down the stairs, I have to get ready to visit Grandpa. I was going to read to Grandpa!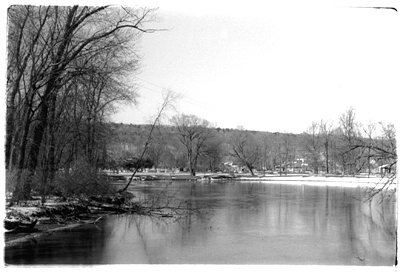 © Simon I., Lansing, NY