Musings About Happiness
September 17, 2012
hap·pi·ness noun ?ha-p?-n?s

A state of well-being and contentment: joy
A pleasurable or satisfying experience
A state of well-being characterized by emotions ranging from contentment to intense joy

According to the Merriam Webster's dictionary, happiness are all of the things above.

To me, happiness is a figment of your imagination, a placebo effect. Maybe that is just what I think, maybe it differs for everybody.

Sometimes I am 'happy' only because somebody else around me is happy. That feeling does not reach deep within me and shake me like it does for other people.

Sometimes I feign happiness just to fit into the crowd. Just because I crack a smile or just because the corners of my mouth are turned upwards or just because I squint my eyes when I laugh does not mean I am truly happy. What does it matter if I cannot feel it on the inside?

My heart is a hollow terrain, filled with the essence of all the people who stumbled in and out of my life, decorating it with faded footprints. From a far distance, one might mistaken it for flowers.

Perhaps someday I will know how true happiness feels like, on my tongue, in the palm of my hand, in my arms, in my heart.

They say that happiness fills you up with some sort of light, a sense of calm and mirth that envelops you like a warm, fuzzy, familiar blanket. I like to imagine it as the light from a golden halo, soft and feathery, like satin kisses and cashmere syrup.

Perhaps someday I will feel happiness without any limits, without boundaries, free like a bird in flight, free like an open field full of summer flowers, buzzing with summer air. Perhaps someday I will know what it tastes like, what it looks like, what it sounds like.

Until then, I wait.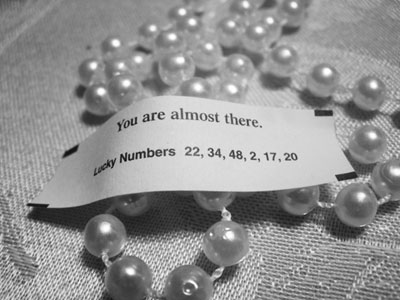 © Elizabeth E., Elmhurst , NY