Finding My Feet.
September 8, 2012
A single bead of sweat trickled down my forehead; the sweltering heat was pretty unbearable. I could just tell that my eye make-up had smudged and my face was more than likely an unflattering shade of tomato red. We were day 18 into the heat wave and I was more than ready to pack up and move to Antarctica where I was sure there wouldn't be irritatingly happy, sweaty 10 year olds that seem to be mutually exclusive with summer.
I'd been staring at page 244 of The Lord of the Flies for at least 15 minutes now and still was none the wiser as to what the words read. A nuisance, as I had an assignment due in, in just a week. In defeat, I rolled my chair to the door of my balcony and called for mum to help me inside. I hated that: having to ask for assistance in the most basic daily tasks.
Of course, mum came running at the sound of my voice, slowing when she saw I wasn't on the verge of death. She doesn't know how to act around me anymore; not since the accident. I'm treated like a time bomb; everybody's just waiting for me to break down.
You see, a year ago now, I suffered a complete spinal injury (I broke my back). I don't remember if it hurt or not, I don't remember how it happened, all I know is I was airlifted out of the ocean, unconscious, and slept for 2 weeks. When I woke up, I couldn't feel anything below my hips. In short, 'Walk' – The Foo Fighters, is pretty much the anthem of my life.
Before, I was an international level long distance runner. I was good, real good. My coach even thought Rio 2016 could be a possibility. I basically spent my whole life running. It sort of sounds like some deep metaphor; but I wasn't running from all sorts of weird underlying problems, promise! It was just oh so fantastic to feel my body warming up, getting into a steady stride and you get such vivid views whilst running at sunrise or twilight. I miss those views.
Anyway, it was a scorching day and I was subjected to co-supervising my younger brother's pool party. 30 odd boisterous preteens were never going to be my idea of a great day. Mum turned a blind eye to the fact that these children were going to torment and tantalize me; said it was "character building" to look after them. My mother wheeled me into our garden, careful as anything and together we watched the kids play. I was feeling bitter towards them, how they could just walk around without appreciating it.
One by one the guests began to arrive. They disrupted the quiet of my home; annoying me immensely. In reality, I was just jealous. They laughed as the pushed each other into the pool: I hadn't laughed like that in a while.
I felt more trapped than ever in this stupid weather right next to a pool, unable to get in. I stared into my lap and grunted with frustration. As I looked up, I saw a small boy next to me, isolated from the group.
""Our greatest weakness lies in giving up. The most certain way to succeed is always to try just one more time" Do you know who said that?" I shook my head warily, "it was Thomas Edison. He said a lot of good things. You should smile more, Nola, 'cause you have an awfully pretty smile. I remember it from a few months back." The kid turned his back and walked away slowly. That was my first perception, then I realised he was limping. That's when he picked up a pair of crutches and went to sit back down in his chair.
I still don't know the boy's name, but his words woke me up again. My time to mourn my previous life was over, I'd been reborn if you will and now live and breathe kayaking. I will see you at Rio 2012.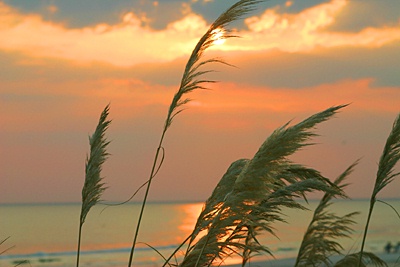 © Jonathan L., LaGrange, GA