Split Second
July 23, 2012
In a spilt second anything can happen.
Wars can be won; lives can be saved; Ellen Degeneres can give some person in dire need 10 thousand dollars….


I hear him screaming at me like he did so many times in the past. My world spins. I had been having such a good couple of months free of him but now…now…he just forces me to respond! It's like I'm living a flashback. I can't take it anymore!
Part of me is pleading, "Calm down. Now's not the right time to fight back. You have your period and you know what that means! You'll probably end up in a fight. He'll just wait to make himself seem like the victim. Breathe, girl, breathe."
Another part is rearing to act, "You've seen your past; you know what you've gone through! The biggest mistake you've ever made is sitting it out, and taking the coward's path! You don't have to fight, probably shouldn't; he's too far away but brain always beats brawn! Fight! Fight!"
Maybe because I can see the flash backs, filled with pain, yelling, cowdarce suffering and bruises or maybe it's because this time it's in front of everyone in the hallway but I side with the second part of me. I start yelling.
I yell about all I've been through, all of the pain and suffering. I yell about the bruises and how I tried to hide them. I yell about how I cringed whenever anyone mentioned that I started wearing make up. I yell about my constant suffering, how I'm constantly blamed for everything that he does to me even though it's not my fault. I yell about how I believe it. I yell about the verbal and emotional abuse. I yell about how he's been threatening to leave for months if I don't start acting "like a real lady".
Most importantly I yell loudly. The teachers in the rooms nearby come out to look at what is going on. As I was told later, their jaws dropped one by one as they started listening but I'm not paying attention to this. I keep yelling, at him but I will let anyone listen in. When the bell rings for 8th period to start, no one moves. I'm still yelling and everyone's captivated at how the quiet nerd is screaming the story of her pain and suffering. I have everyone's sympathies and, more importantly, attention.
I end with one simple phrase, "We are over!" and then I walk, or more likely run away, to my 8th period class, math. No one moves in the hallway still; they are all too stunned. Even he doesn't move. I have a very sympathetic math teacher; she will understand.
I know one thing, though: I'm free.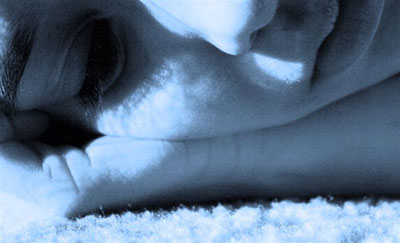 © Paula B., Katy, TX