I want to go home.
July 20, 2012
My hands cover my ears and I crouch in a corner, explosions seem to come from everywhere, people scream, I squeeze my eyes close, and bite my lip, trying to keep the screams from leaping out my throat. My shoulder moves, someone is shaking me, "Sweetie, please, it's not real, come back." I hear as if from a distance, and my eyes open, I'm curled up in the corner of my living rom, my wife is shaking me, "Sweetie, it's OK, you're safe." She whispers, there are tears in her eyes, my eyes drift to the ground, I'm breathing hard. "Explosions, we're not safe here, we have to go!" I exclaim trying to get to my feet, my wife gently pushes me back down, "Finn, honey, we're fine, we're safe here sweetie, you're not in Afghanistan." She says, she's about to cry. I shake my head and force myself to stand up, "No, no, there everywhere, you have to watch where you step, we have to go!" I insist, I see fire around us, the explosions must've started it, I grab my wife and try to drag her away, "Come!" I order, "Finn, listen to me, it's not real!" she says pulling back, Please, just sit down, and take a deep breath." She begs, "No, no!" I yell, I turn and desperately run from the room, out the door, and turn and keep running, I have to, I have to get away from the explosions, the screams, I keep running my vision seems to shift, I see sand, I can't seem to breath right as I run. Finally I collapse and lean my back against the wall, my chest is heaving. The explosions still boom in the back round, I close my eyes, I just want everything to go away, I want to go home, I want to go home.

1 in 8 of our soldiers come home with PTSD, they can't leave the war behind them, support our troop, at home and abroad, help our injured soldiers, don't let them fight alone.

I thank all our past, present, and future fighters, and I pray that they come home safely. If you see a veteran please thank them for serving and remember all that died to protect you, and all soldiers that are injured and hurting.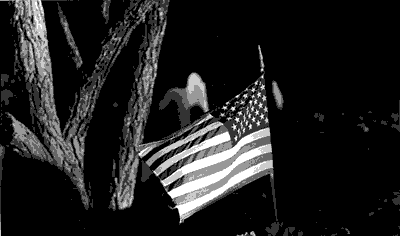 © Kimberly R., Marblehead, MA