Drunk Driver
July 13, 2012
Collision.
The speeding black jeep collided with Elliot's car.
Confusion.
Elliot and his girlfriend Amber were trapped inside. Elliot calls out her name- she doesn't answer.
Sadness.
Elliot holds her hand. She fades away-whispering last 'I love you's to the blue sky.
Anger.
Fury wells up in Elliot's heart as he feels the warmth leave her body.
Grief.
Funeral Parlor. Elliot has no idea why the word "fun" is in "funeral."
Forgiveness.
Amber wouldn't have wanted anger at the jeep driver clouding his mind.
Pointless.
The speeding black jeep and its drunk driver collide with another car the next week.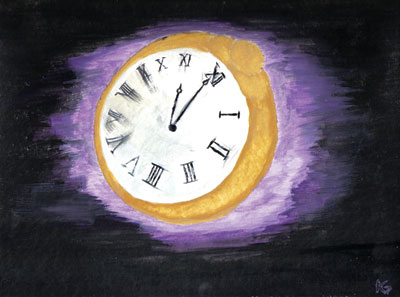 © Kyle G., Clarksville, TN