Time To Move On
June 17, 2012
"I don't like how this is going... I think we are better as friends. Its over." as I read this text message my hands began to shake, my heart began to crumble, my eyes began to fill with tears, the lump in my throat grew bigger. I re-read it 5 times before I replied back with a simple text that held only a simple response, "Okay." That was it we was over.

My mother always told me when someone breaks up with me I do not beg or plead I must be the bigger person. I do not curse at his name nor do I wish the worse for him. This encounter has only happened three times before. Every time I felt horribly sad, but dared not show it. This time seemed a lot harder for me. Why, because I really fell hard for him.

As the tears began forming and clouding my sight, I quickly wiped my eyes before they could drop. I cleared my throat straightened my posture and walked out of my room. I told my mother he broke up with me and she shook her head and said the same thing she always does, "It was not meant to be. Be mature about it and it's time to move on. Don't feel bad for yourself, he was not "the one."I do not question her, I only wonder who is the one? When will I find him? How long is this going to take? Why was this soul placed in my life for such a short period of time? Wasn't that kind of a waste of time? Pointless.

I do as I am told. No crying ever. You never cry over a boy. I go to my laptop to change my facebook status. In a relationship to Single. As I venture towards his wall I see his status, "A certain someone will come along. You just was not the one for me." 7 likes and 5 comments. All which said something along the lines of, "Hang in there buddy." or "So True."

Do they not know that he broke up with ME? Strange. My wall is filled with comments of "I am so sorry yall seemed to be the perfect couple!" Yelp we was the "perfect couple."

He was a "Christian" went to church every Sunday. He claimed he loved me. He did not smoke, drink or did drugs. Soon after dating a while I realized just how much he fakes it. He plays out like he is such a Christian boy, but in reality he cursed like a sailor, he constantly talks about sex and when one day when me and him does it will be great.

I do not cry. I began the process of "moving on." I fake it too, I play as if I am perfectly content I am happy everything is fine. Fine. I take down all of his pictures, do not destroy them in anger. Only place them in a box stuffed away in the back of my closet, marked in sharpie, Ex-Box. Every ring, necklace, picture, stuffed bear, love letters and cards ever given to me by one of my ex's fills this box. I glance at the picture of us once more before closing the cardboard box.

Time to move on. Time to act fine. Time to smile. Time to laugh. Time to play as if everything is perfect. He was just not "the one." As I am screaming and crying inside I walk outside with a graceful smile on my face. Time to move on.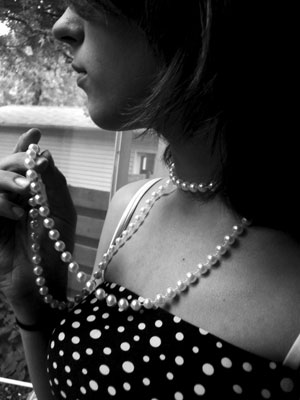 © Elaina V., Canton, OH