Brother, Where Art Thou Now?
May 2, 2012
Evangeline sat on the roof of the lake house as the snow fell around her. She knew that she stuck out like a sore thumb in the white landscape, what with her dark clothes and hair. She clutched the rough handle of the knife in her hand and looked out across the frozen water. She heard a soft crunching behind her and a blanket was placed around her shoulders.

"You shouldn't be up here on your own," Teddy said softly.

She didn't look at him, simply wrapped the blanket tighter around her.

"Eve, we all took Jack's death really hard. You're not alone in your grief." Teddy put a comforting hand on her shoulder, but she shook it off.

"Yes, I am," she whispered.

Teddy grabbed her and turned her so that she was facing him. "Evangeline! You can't keep playing the victim here! We all loved Jack and we all miss him! You need to stop being selfish and come back to the people who love you!"

"Playing the victim?" she hissed. "My brother died and he's not coming back to me. He's dead. And don't you go sprouting nonsense about how 'we all loved him'. I was the only one who loved him… And he was the only one who loved me." Under the blanket she gripped the knife harder.

She expected him to shake her, to hit her, to push her away and leave her on her own, but he didn't. He wrapped his arms around her and pulled her into a tight hug. She stiffened. Even Jack hardly ever hugged her. Everyone knew the deal: Evangeline doesn't like her personal bubble popped.

She tried to get away from the hug, but Teddy was a bear. Trying to get out of his embrace was like trying to break chains. "Leggo 'o 'e," she muttered against his barrel chest.

"No," he said, placing his cheek on her hair. "You are loved, Eve. By Yvonne. By Richard. By me. And by your brother. I know you don't believe in heaven, but somewhere Jack is watching. And he loves you so much and he's so proud of you." He pulled away a little bit and tilted her chin up with his huge, callused hand. "We are proud of you." He lightly kissed her forehead, his lips lingering, than let her go. She was surprised to realize that she missed his warmth.

She reached up to adjust the blanket with her free hand and saw his eyes darken. Oh no, she thought.

"What's that?" he asked, his breath catching.

"Nothing," she said hurriedly, trying to hide it behind her back.

He grabbed her arm and drew it to himself, staring down at the butcher knife. He slowly looked up at her, horror in his eyes.

And, finally, she let herself cry.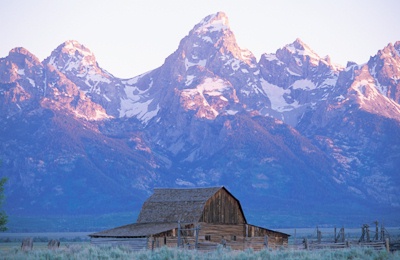 © Jay F., Annapolis, MD