Lost Herself
April 11, 2012
She can't believe the thought of giving up writing went through her head. Everything she wants and loves somehow always disappears. Now the thought that she was trying to take away the one thing she knew no one could take from her, was breaking her heart. She is left soulless. She feels like she can't talk to anyone. She has lost her Far Away. She has lost her one that she thought she could never lose. Last but not least she has sadly lost herself. She is no longer herself; she feels like another person. She can no longer control her life. The disease she has is taking control. She no longer has her life in her hands. She feels lost like she has no way out. She is left alone. How could she do this to herself? She has failed at the game of life miserably. She has failed.
She knew she can no longer go through this on her own. She can't play perfect anymore. She had that smile still tied on her face, but it was quickly coming undone. This scared her. She didn't want people to know anything about her. She was closed off and that was the way she liked it. She only told people what they really needed to know. This was her life and she could do what she wanted with it. She had trusted him when she had told him how she felt, but he had left her standing in the middle of the road all alone. She felt stupid the one that she had trusted just ran away scared. She knew she wasn't normal. She knew her life was not simple. Did this mean she could never make anyone happy? Was she doomed to a life alone?
She thought long and hard. Was her life simply coming to an end? Is this how she wanted her life to end? If today was her last day would she want it to end like this? She knew she didn't; she knew what she had to do. She knew her life did not need to end like this. She had so much life ahead of her. She wanted to find the love of her life. She wanted to have a husband and kids. She just wanted to be happy. She knew that happiness was a choice. Right now she didn't know how to make herself happy. She just needed a friend. A friend to help her through all this, but she wasn't good at talking to people. She wasn't good at telling people how she felt for the fear of them leaving her. So she kept everything bottled up, but now she was fixing to explode. What is she suppose to do?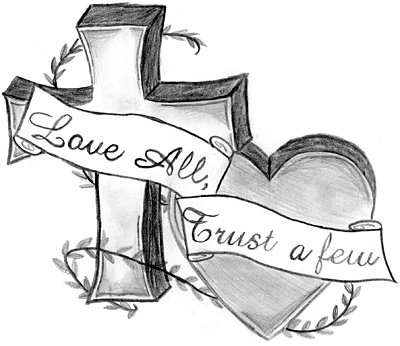 © Gina W., Glen Gardner, NJ