Written on the Faces of a Paper City
February 27, 2012
It was a bright, brisk morning in early December in the year the men with their paper airplanes and paper dolls inside crashed into their paper buildings. The Paper City itself was mourning the incident, but it seemed to draw everyone closer, even strangers on the street. This was where I found myself ten years ago, walking on the dirty paper sidewalks with Christmas music blaring loudly from each store front.

Yes, it was a bright, brisk morning in early December but more importantly, it was I who was brisk and bright. I had just graduated from the University and was bright-eyed, ambitious, arrogant, and ready to begin the life I had prepared four years for. I walked confidently down the Paper City's streets, checking my watch and quickening my pace accordingly on my way to my first job interview.

A number of coincidents had led me to that very moment. I could explain for a lifetime what had caused me to be on that sidewalk, in the Paper City, on that bright, brisk day in December. It occurred to me many years later, while I was standing at a Xerox machine, that if anyone of those variables had not played out exactly right, I may not have had the moment at all.

For example, if my building had not lost power the night before, my alarm clock would have gone off at the right time and I would have been on a different bus entirely. Or perhaps the defining moment was when I spilled coffee on my tie and had to change it. Perhaps it was the blister I had that caused me to walk slower. But whatever the case was, I ended up on a street corner at that exact moment, on a bright, brisk, December morning.

I had glanced down at my watch once more and when I finally looked up, it was too late. I was on a crash course with a hooded person staring intently at their feet, carrying a large stack of rented books, a messenger bag bumping against their hip. I barely had a moment to let out a sound before my body connected with the hooded figure.

A small "oh" was all that escaped from the crumpled paper doll as it fell to the ground. The hood fell back to reveal a small, bald girl with pretty brown eyes who was at least five years my junior. I stood there over her for a long moment, collecting my thoughts to realize that I was not the one who had fallen over, and taking in the small figure before me.

I dropped to the ground immediately once I had realized what had happened with apologies perched on my lips. She and I scrambled to pick up the books. I looked up then, into the bald girl's pretty brown eyes and saw pieces of her falling to the ground. The books were easy to pick up, but the pieces of her were so small and shattered, it would have cut to even try.

She looked up then, her brown eyes watered down with hot tears. I stood up, brushed myself off, and offered my hand to the bald paper doll. She uttered a small "thank you" and met my eyes.

In that moment, that quiet of a bright and brisk December morning, with pieces of a girl at my feet, I felt alone. The happenings of a grief-stricken Paper City went on around me, but in that moment it was just me and a broken, brown-eyed doll.

"Are you okay?" I asked.

The bald girl looked at me and said nothing. I stood there a moment more but then walked away; my bus had just arrived. Taking my seat in the metal beast, I looked out the window to her, looking so small in the Paper City.

Are you okay, I had asked her and she said nothing. She didn't need to. The answer was written on the headlines of her paper face.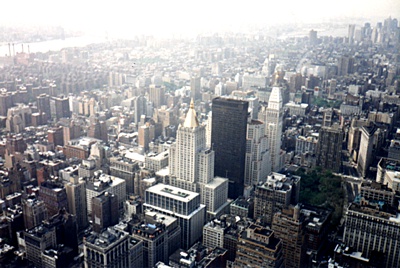 © Kristen L., Wilmington, DE