Meeting the Mastermind
February 12, 2012
She hurried along 81st Street toward Riverside Drive, ignoring the few passersby and ignored by them. Good; she liked it that way. She was in a hurry; she had a meeting.
She crossed West End Avenue and turned into the small parking lot of 441-451 West End. Usually, at this time of night, businesspeople were returning from their jobs downtown and parking in the lot. Today they'd mysteriously be delayed. She and her visitor had no desire to be disturbed at their rendezvous.
Truthfully, she was a bit scared of this meeting. To meet the mastermind behind the Plan! And at his invitation! It was a definite honor. She had spent the long subway ride here trying to figure out how to approach him and greet him. "I am honored to meet you, Your Greatness..." No-- too servile. she wasn't a total nothing in the management. ""Pleased to meet you, sir..." Too flippant.
She decided on a simple "Good evening." She'd let him take it from there.
She turned into the driveway. There was a tiny pinhole of light in the far corner. She walked over slowly, with trepidation. She mentally prepared to meet the mastermind, the great leader, the genius, the...
The little boy, sitting on the garbage can.
Just a little boy!
She saw the boy standing there, his face consumed by the shadows- the only thing visible were those fiery gold orbs that stared back at her from under his mask. Despite her misgivings, she felt a slight sense of intimidation, the source of which she could not trace.
"But you're a kid!" she exclaimed before she could think.
"Yes," he said. "What about it?"
"Well-- I don't know-- nothing, I suppose--"
"You'd do better not to suppose so much. Very bad habit." There was no trace of the child in his manner--- cold, cruel and unforgiving.
"Why did you request my presence here, sir?" she asked respectfully. He sure didn't seem like someone to antagonize, despite his diminutive height. There was the air of the sinister around him.
"Because you are too helpful." His voice was crisp and efficient.
"T-too helpful, sir?" she asked confusedly.
"Yes," he said. "Too helpful. You have too many of your own ideas. Ideas which may be good in the short run, but in the long-term plan, the master plan, are disruptions."
What was he getting at? Wasn't there a reason why she was here?
"These disruptions are causing my plans to go awry. They are dissolving in thin air. They are disintegrating. Therefore, your usefulness is over." She barely began to register what was going on. Her usefulness was over? Huh?
"But sir, I---" He silenced her with a wave of the hand.
"I said, your usefulness is over. I no longer have any use for you. Goodbye."
A little boy in apt 4D reported hearing a buzzing noise from outside. He never told anyone. No evidence was left.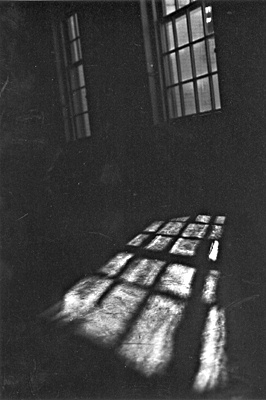 © Mary A., Fullerton, CA