And, I Thought of Her
November 28, 2011
Her hand brushes mine. And for the rest of our lives we are here now. Her mouth curves into a smile, forming dimples in her cheek; and she turns her head just so as she felt the heat rush to her cheeks. She's embarrassed. She quickly moves her hand away, but didn't apologise. I didn't want her too.
I stare deep into her blue eyes; piercing my heart, over and over again. She sways her hand forward and caresses my cheek. I feel the warmth from her touch fading into me. She slowly leans forward and I do the same.
My legs lost their strength and my body came crashing to the ground. My heart wants to escape as it began to beat louder and louder against my chest. The world around me is quiet. A hollow silence echoing a faint laugh of death. I knew this part is a dream. It could never be real. Bombs bursting around me, penetrating and cracking the ground with every blow and sending it towards the sky. The bombs didn't fall near me. I was thinking of her. Soldiers ran, but they merely look frozen to me, leaving me to watch their agony; their pain in their faces. Why wouldn't it go faster? I couldn't bear it. I want to go back! I saw enough!
The sky is dark, plagued by the clouds the angels created. They too could not bear to watch it any longer.
And, I thought of her. May I escape this nightmare.
"I love her, you hear!!!" I yell to the world.
"No one else could have her. It was me who was going to give the ring to her. Me who was going to care for her, be there for her, and no man ever would love her like me!"
Tears cloud my vision, blurring my nightmare but the tormented faces burn my mind and the lifeless bodies cut my soul.
And, I thought of her.
My heartbeat began to slow and death came singing louder.
And, I thought of her.
I put my hand on my chest, soaking it in my blood. It felt warm against my skin, but it made Death hover over my body, like a vulture.
"I love her." I whisper, hoping Death would have a heart. His cold pale hand lifts his scythe, and his black robe was my vision fading. I was too weak to keep them open, and as my last heartbeat beat strong, I thought of her.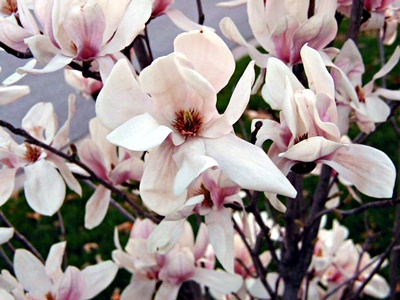 © Brad H., Lemont, IL