The Pitcher
October 14, 2011
Her fingers wrapped around the ball tightly. She slowly removed her white Oakleys. Her eyes narrowed slightly as she quickly stole a glance at her opponent. Tall and lanky, she guessed the player was about 100 pounds, 5" 5. She felt almost like a jaguar stalking its prey, trying to find their weak points. The thought sounded funny to her. For a second, she almost flashed one of her dazzling smiles that all the boys fell for. But trying not to break into a fit of giggles, the pitcher held on an intimidating stare, and she seemed fearless on the outside. But on the inside she was panicking, quickly forgetting about laughing. Her heart pounded like a stereo. Despite it being 52 degrees outside she was sweating. Deep breaths, she told herself. Deep breaths.
It was the last inning of Regionals. Her team had already made it to New York Softball State Championships and having received first place there, advanced. As she looked over to the scoreboard, she could feel it taunting her. Home- 4. Visitors-5. They were the visitors and up by one. If she could strike this player out, her team would win and advance to nationals. Nationals. Nationals, she repeated in her head. She liked the sound of that.
Thinking of all the people that supported her, gave her a small surge of hope. Now, nothing else mattered. No practice had prepared her for this. All the practices she had ever attended, nothing seemed to matter now. It was all, or nothing.
With a lump in her throat the size of Mars, she threw the ball.

It was as if a dream became a reality. She had struck the player out. She closed her eyes, her brain processing what just had happened. She had done it. She was going to nationals.
Her support team of friends, family, coaches and other players erupted into cheers, hoots, and whistles.

She imagined success to feel sweet, like a Reese's peanut butter cup. It felt better.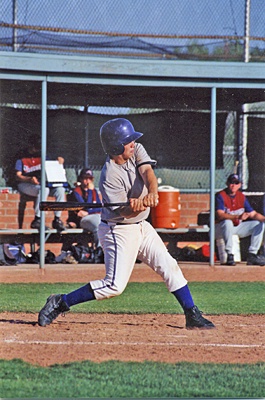 © Mark A., Phoenix, AZ