Preview 2 (Throwing Up)
June 18, 2011
Sleep was less and less. Guilt surged through me and fire burned my throat. I went through in my head what I ate that day, chicken marinara with greens, toast and an orange, half a hot dog for lunch, mustard, ketchup, relish; was there something I was forgetting?
It was like that almost every night. Charice, my nurse, stayed outside the bathroom making sure I stayed straight, making sure I always talked.
The second day we met, officially.
I couldn't take it anymore, my throat and my mouth felt disgusting. We had a residential bathroom (no toilet). I stayed in it probably once every hour just to brush my teeth.
Sweet ice crystals crushed into my tongue, burning at first, then soothing. Charice and another nurse were suspicious, but this was a habit I couldn't, and didn't need to break.
I'd seen Amber walking coolly and smoothly out the side of the door. I looked up at her from my ritualistic teeth brushing, rinsing the foaming paste from my mouth.
Her walk was catlike. Her hips and legs moved, curving and slipping. Now that was someone to envy.
She sat down, flipping her way through a magazine. Endless pages of celebrity gossip, advertisements, and fashion nonsense brushed off her fingertips. To a unsuspecting bistander or curious nurse, it looked as though Amber sat down flipped through a magazine and walked away.
But it wasn't so innocent. In my eyes it was the mechanisms from a fully developed plan of an addict coming into play.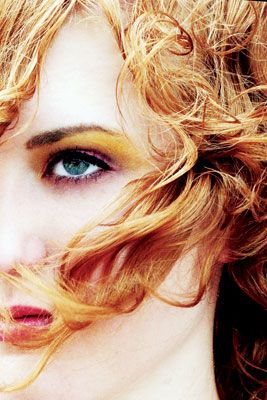 © Rebecca B., Marietta, GA