Don't leave me Daddy
June 3, 2011
I remember the warm embrace. His arms wrapped around me like a ribbon around a present; untouched. As he ran his fingers through my hair I felt a sense of safety and wholeness, but all too soon it was cut brutally short.

My mother, with all her strength holding back her tears, released my chain like grip around my father's neck. I choked as my tears enveloped me. I tried to reach out to him but, he turned away. I tried to convince him not to leave us, but he turned away. I tried to shout out for his safety, but he just turned away!
All that ran through my mind, that moment, was why him? I didn't want him to get hurt; I did not want to lose my father. So many of my friends had already lost theirs and I witnessed the pain in their eyes every day. I was not ready for that, I wasn't as strong as them. Rage was next. It shot out of me and exploded into the room.
"Why do you have to go?" I blurted.
My father was dead silent; I remember the shadow of gloom in his eyes.
"You can't just leave! What if you don't make it back? What will we do then?" I screamed increasingly angrier.
He then turned to me, took my shaking hand and looked me straight in the eye.
"Goodbye sweetheart," he said to me calmly. "I will be back before you know it."

Now, as a single crystal tear runs down my cheek and onto the yellow slip of paper in my hands, I know that my father will never be back. That was the end.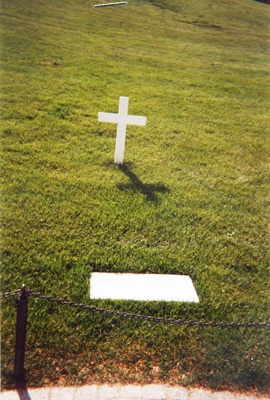 © Whitney T., Glenpool, OK