Rosie
May 26, 2011
When I was a sophomore in high school, I knew what i wanted to be. I was going to ditch college and travel the world on a dinky bus with my high school band, Notte. I was going to get with tons of girls, charm them with my irresistible bass playing, and then ditch them the next day. I was going to live my life to the fullest, drink beer until i passed out, and rock as hard as my fingers would let me. It was a life that I couldn't wait to start; a life with just me and the guys, open roads, and the audience all there for us, for me. I was going to be a legend.

And then, May 22, 2007, my dream was shattered forever. I, Chris Solft, learned I was going to be a father.

My first instinct was just to blow the chick off, to ditch town and start my dream a little early, never looking back. I was not prepared to be a father, especially because i hardly knew the girl who I had that one night stand with. Yet something held me back, told me to take a chance on the baby, so I did. I was kicked out of my house. I had no where to go. Luckily, my best friend had an older brother who let me stay with him. For a while me and the girl only talked on the phone, afraid to speak to each other in person for fear of the school finding out. I had a reputation to uphold, and so did she. I was generally known as the badass kid who lucked his way out of anything, including an A. Yeah, that's right. I had a straight A average. Now granted, that's mostly because most of my teachers were women... and wooing them was just an amount of flattery or sex- something i was willing to sell in order to get and A. The girl was known as the virgin princess of the school; president of Bible study, captain of the purity club... you get the picture. Anyways, because she was a virgin I made it my goal to do it with her by senior year which was why it was such a pleasure to get her to loose it with me sophomore year.

Call me a d*ck, call me a d**che, I get it. I was a stupid guy; a stupid, horny guy who I am in no way proud of now. Yet I am proud of how I handled my life after May 22. I stopped having sex with my teachers, and I sold my guitar and pick to help the girl get a baby crib and other necessities. For a couple months, no one knew but my best friend and his brother and the girl's family. And then, a day after I found out the sex of my baby, my best friend told. He didn't just tell one person... no he told a whole class. During a speech in psych class. About teen pregnancies. Needless to say the virgin of virgins was shunned, and the badass was mocked as a baby daddy.

The next couple months were h*ll after that, especially because her stomach kept getting bigger and bigger, i swear I thought she was going to pop out twins or a really, really fat kid. She had morning sickness practically everyday, and she had the weirdest cravings, and i mean the weirdest. One second she was crying because there was no soy milk, and the next she was screaming about not having enough quiche in the house. I thought she was going crazy, but her parents took care of us. They were really nice about the whole thing, even though I know it was tearing them up inside. I was living with them since my friend ratted me out, and they treated me like a son. During those 9 months, i got to know the mother of my child really well. And i mean really well. She really seemed to know what life was about, and not once did we ever talk about an abortion, i think we were both scared to think about it.

About seven months in, I realized i might actually like this girl, and i thought it appropriate to ask her out on an actual, formal date. So I did, and she said yes. During that night, over burgers and fries (her cravings were INSANE), i kissed her for the first time since the night we slept together. And i actually saw fireworks. I know that's cheesy, but they were there. It was at that moment that i knew I would do whatever I could to take care of that baby, as long as it meant i would be with her.

It was February 5, I was taking a test in my physics class, and i got called down to the office. There, the girls parents told me that their daughter's water broke and was being loaded into the ambulance right now. I rushed out of the school, hopped into that ambulance, and held that girl's hand as if my life depended on it. I can't remember being more scared.

A few hours later, and she went into labor. Through screams, tears, and squeals I couldn't stop smiling. I remember thinking, "I am about to be a dad". When I first heard those cries of that beautiful baby girl, I knew I had done the right thing. Never in my life have I been so happy. I turned to Clare, tears streaming out of our eyes and I whispered to her that I loved her. She smiled, a tired, happy smile and told me she loved me back. There and then, I knew my dream would never come true. Never would I be able to jam out on bass again at 3 in the morning, never would I be able to have meaningless sex with groupies, and never would I be a legend. But at that moment, looking into the blue eyes of my beautiful daughter... I found a new dream. I would do whatever I could to make that baby girl live an amazing life, and my dream was that her mother would marry me. Maybe not right then in our junior year, but in the future i knew I would ask her. And it was my dream that she would say yes.

On February 5, 2008 the best person in my life was born. Rosie Cathrine, daughter of Clare Reins and Chris Solft, was born. I have never been so happy to know that my first dream was never going to happen, because I knew nothing would ever tear me away from Rosie or Clare, the two most important people in my life.

Now that I'm a senior in high school, I know what I really want to be. I want to be the best father a girl would have, and to become the best husband a woman can love. At least now I have a dream that I know will come true.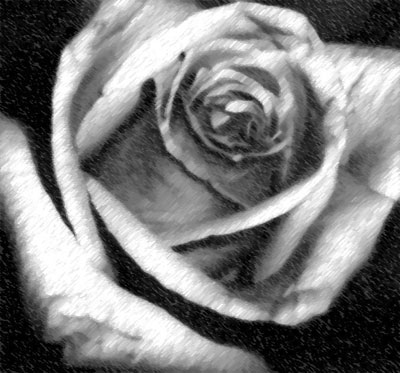 © Wajida S., Shrewsbury, MA