Being There for Him
May 24, 2011
"Thanks for the ride!" I called after my friend's mom, as she had driven me home from soccer practice. We had a game coming up, but I felt pretty confident with my playing.
I pushed open my front door, to walk in to my parents and brother, Stephen, sitting in our living room. The three of them looked miserable.
"Hello, Victoria," my dad greeted me quietly.
"Hi," I answered.
My mom turned to Stephen. He had just turned fifteen, and was usually very happy about the freedom my parents had given him at that age.
He isn't happy now, I thought.
"Would you like to tell her?" My mom asked him tearfully. He nodded, and my parents stood up and left the room, leaving me and Stephen alone.
He patted the spot next to him on our couch, and I nervously sat down next to him. He wrapped his arm around me, and my stomach churned. Stephen was nice to me, but the two of us were not the type to hug a lot.
"I'm-I'm going to die," he told me, and started sobbing.
My eyes widened and I hugged him back. "Why?!" I cried. "How?!"
"Cancer," He choked out. "I have four months to live."
I didn't know what to say. What DO you say? I simple "sorry" isn't enough. So I just hugged him tighter and let him sob on my shoulder.
I would be there for him until the day his life was cut short, just as he had been there for me from the time I was born.
Until now.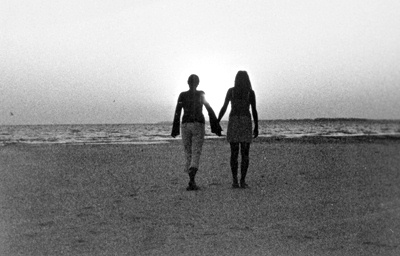 © Kim B., Marblehead, MA