Dema!
May 14, 2011
As Orange sky began to fade the wind calmed and the earth cooled. She stuck her feet into the sand, sinking down into the night and stared out at the ocean. There wasn't much to think about, nothing philosophical or sociological only the mild resentment that the stillness of the night would not last. She closed her eyes and listened to the sound of the world lost to others but herself, her own Atlantis. Dema listened as the waves while crushing one another raced to shore only to tumble back into the sea. She listened to the quiet whir of wind passing through seashells.

Morning came abruptly, uninvited and unwanted. Smells of breakfast drifted into the living room where Dema had crashed instead of going upstairs to sleep. Her mom was cooking, something majorly questionable. Dema who was still not fully awake pushed her way into the kitchen. The smell was a mixture of eggs, burned pancakes, and some indian tofu crap that had been in the freezer for a year. She raised one eyebrow at the attempted meal and looked at her mom "What's this?"
"It's breakfast"
"By whose standards?" she shot back.
"It's not like you have to eat it" her mom said coldly "I just thought I'd do something special for you."
"Why?" Dema ate her words. She knew that in the next few minutes her mom would go about the kitchen throwing away the food in tantrum explaining to her that she didn't need a reason to do good things for her daughter. Her mom did need reasons however, to do these "good things" which only meant she would make an effort at parenthood. Nothing happened "Well" she continued.
"Well … your right", her mother told her gleaming with excitement "Dr. Torpe, says he can do it"
Oh God not this again she sighed and rolled her eyes to mom. It'd been a year since the wreck that caused the huge scar on her moms arm. Her mom felt ashamed and embarrassed of it noting it as a disfigurement. Dema thought of it as a punishment for all the men her mom saw after her father's death.
Her mom looked down sadness pulling a frown around her mouth. She sensed it was because she wasn't as excited as she should've been at the news. What was there to expect, after all the times her mom had mentioned the surgery she'd also mention the men she missed being able to see. Dema wasn't completely heartless she felt both sadness and pity for the woman standing in front of her that grew increasingly older everyday, more so than other women her age. The reason probably being Dema.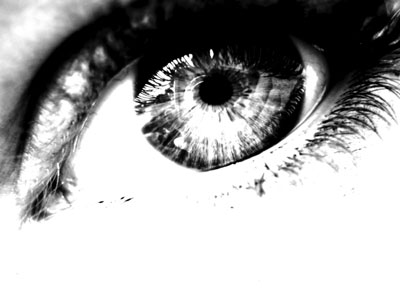 © Lauren S., Reading, Berkshire, UK