Rebecca Was Warned
April 7, 2011
Rebecca had that long soft hair you only saw in magazines and shampoo commercials. It hung straight down her back and around her face; it curled different ways, like smooth, unbroken ocean waves.


Rebecca had brown eyes, plain you may say, but funny, always smiling. She had brown eyelashes, something she hated, and always wore lots of mascara and put it on multiple times every day.

Rebecca had what writers and old ladies call a button nose, cute and small and perfectly rounded.

Rebecca had long legs. Perfect for her, because she was a cross country and track junkie. Always running and practicing and off at meets. She had tons of medals, though her nice side didn't brag. She didn't even hang them up, kept them in her "safe box" somewhere in her closet.

The last day I saw Rebecca is the vain of my existence. She was my best friend. I woke up that Saturday morning, excited, ready for our planned trip to the mall. I saved up 50 dollars so I could actually afford something. Rebecca, whose rich parents just gave her a credit card, never had to save money. Don't get me wrong, Rebecca wasn't a brat.

At the mall, I remember passing the shops, going to our all time favorite first. We didn't make it there, because we passed through the food court, which was serving really good looking bagels. We each bought one, her's blueberry, and mine plain. We sat down in a booth, eating and chatting, although her conversation was all about Robert, or better known as the track coach. He was only 23, 7 years older than us. I found him uninteresting, but Rebecca was in love.

"He showed me around the equipment room yesterday after everyone had left, and then," she stopped dramatically, "we kissed!" She said it in a loud whisper as if we were in school.

"Why did you kiss the coach? You could get him fired!" I had been over this a million times with her.

"I love him, so what if he gets fired, he loves me too."

Just at that moment, Robert entered the food court, looking around. Rebecca jumped up so fast and was waving furiously. He didn't smile he just walked over briskly.

"Rebecca," he said a little harshly. She winced. I almost wanted to leave, because her face was so heartbroken I wanted to cry for her.

"The senior coach saw us yesterday, in the equipment room. I'm fired and you're kicked out of all your extra-curriculum clubs and sports for the rest of the year. I don't want to see you anymore. Bye, Rebecca." He turned to leave. Rebecca let out an ugly sounding sob and ran after him. She disappeared behind a crowd of people. The fleeting image of her hair flying behind her, her red face stained with tears, and her hands shaking, that's the last I saw her.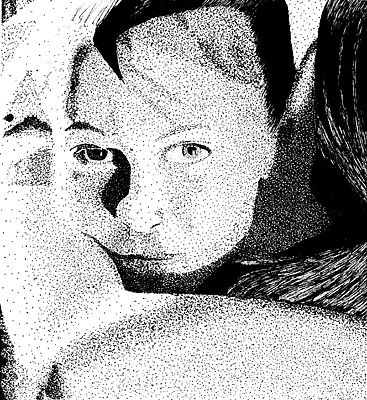 © Abby V., Cowdrey, CO