The Escape
April 2, 2011
I wish I had the ability to fly. I wish I had wings; long, white feathered wings and fly away from here. Leave all my problems, all my fears, all my enemies, all the chaos around me… leave it all behind. Leave it all in the past. I wish I could just jump and stay in mid air, just because. Levitate. Feel, just for a few seconds, free. Escape from the entire world I know and create a new one where only I could be its master.
I wish I was like a bird. I would be able to see everything from above and travel the world whenever I want. Go wherever I want. Feel the breeze in my face and in my body. Feel it touch my skin. Let the wind drag me to places I not know of. But here I stay still, as I look up in the blue sky and see how thousands of birds can pick up flight and escape from this chaotic world and fly. They can feel no gravity. Feel nothing pull them down when they are the ones wanting to go up. I once had that feeling, the feeling of no gravity, the feeling that you have when you step into the deep, dark universe. The feeling you have when you fly. But, I was not quite awake. I was nowhere at all, but at the same time I was in a place I knew my whole life. It was my home, my virtue and my soul. Not my subconscious. It was my pure consciousness…
As I watch the birds vanish into the air, I wish I could do the same right now. I closed the door behind me, trapping all the noise and screams away from me and I stepped onto the balcony. I just wanted to reach for the sky, I looked at it and then I looked down at the floor, not wanting to reach it, but wanting to stay as far as possible from it. It was far away, but that was good. I took one step forward towards the thin air and closed my eyes. I spread my arms wide open and felt the wind, felt the cold breeze touch my face. I let a tear vanish with it. I looked back at the sky and thought of reaching it. That was the moment when I felt free. That was the moment when I escaped.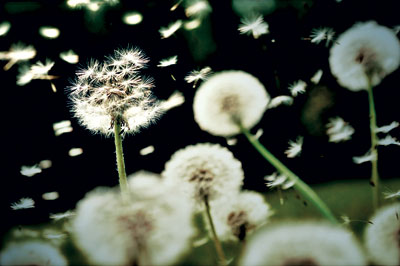 © Haley L., Anchorage, AK