Happy Birthday, Mom
March 24, 2011
"Happy Birthday, Mom," I sighed. The flowers looked so pretty on her bed stand. They were white peonies, her favorite. They were nice and fluffy, perfectly healthy. I'm sure that if Mom had been awake, she would have smiled and kissed me, telling me how much she loved her gift and me.


I had wanted to get Mom something practical for her birthday. Maybe a paint set, or a bath kit. That was what my father had told me to do. But I had figured that if I had done that, she wouldn't have used it. She liked receiving things that had a deeper meaning, like a painting done by me, or flowers, like peonies.


Peonies are meant to be romantic, but I don't like that meaning. I agree with the Japanese, saying they symbolize prosperity and honor. My mom does too.


She used to go out with me every weekend to the mall. We would buy a shirt or a dress, and she would always try to accessorize it with this one hair clip she had. It was in the shape of a peony, of course, but I had never understood why everything she owned had to go with it. Although I can't even picture her looking pretty without it.


Mom is really pretty. She has short, curly brown hair, and deep blue eyes. I haven't looked in to her eyes in forever. Her skin is tan, but she isn't dark. It's more of a pale tan. She's tall, but can still wear heels, like a model. I take after my father in the looks department, but at least I inherited her cheekbones and weight management skills.


"Happy Birthday, Mom," I repeated, a tear slowly sliding down my cheek. "Can't you at least wake up for your birthday?"


But the machines showed no difference in her condition. She remained still in that hospital bed, all of those horrible tubes sticking out of her. I don't even know why we made her live anymore. She obviously wasn't coming back. She was just going to sleep there, forever.


I slumped in to the chair next to her bed, and grabbed her hand. I squeezed it, pleading with her. "Please come back." My body was shaking with my sobs.


She didn't respond. She couldn't respond. So I stopped my tears; they didn't do anyone any good. I kissed my mother on her forehead, and I walked right out the door.


I guess it wasn't such a happy birthday after all.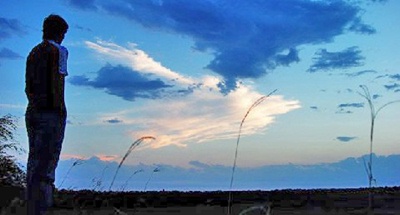 © Stefanie K., Katy, TX