The Others-Chapter 1-Part 1
March 12, 2011
Hazel's POV-

I walked down Colombus Street to try and see what was happening. People were gathered around something as I walked up to the big crowd. My dark brown hair fluttered in the breeze.

"Excuse me," I yelled over the noise. One really tall guy turned around when I said that. Well, he wasn't really tall for an average height person. You see, I'm really short for a 17 year old. 4'6". I get mistaken as a 5th grader and get teased a lot.

"Some fight," the guy replied as he turned around.

"Oooh, fun," I remarked as I tried to see the fight. I pushed my way through to the front. When I got to the front, I saw my best friend, Shawn, and some other guy. Now Shawn has been my best friend for ages, ever since we were in preschool. Shawn has a amazingly tall height of 6'7", brown hair, blue eyes. I couldn't ever get to wrap my arms around his neck when I got one of his bear hugs. I couldn't ever reach up and touch his brown hair.

"F--- you, a--!" He shouted as he swung another one at the guy. The guy looked like he was at least 25 with that mustache and beard of his. He was probably 18. He had long black hair and sparkling blue eyes. His face and body was covered in blood.

"Shawn!" I yelled at him and came over to his side. The guy looked at me. I stepped between him and Shawn.

"Oh, look. Your girlfriend is here to protect you. Too bad she's too damn short!" I came over to him and got in his face.

"Too bad you're too much of an a-- to figure out you're an idiot." I growled low enough so nobody could hear us. "And too much of a p**sy to hit a girl." I punched him so hard in the face so it made him fall with one punch. Shawn came up and hand-cuffed me so I wouldn't murder the guy and pushed me out of the crowd and started walking to an old alley we used to go to when we were in elementary school. I leaned against the wall and looked up at him. He was shaking his head.

"Hazel...What am I going to do with you?" Those words hit me.

"Well, what do you want to do with me?" I asked in a gentle voice. He looked at me.

"I can't tell you, "

"Why not?"

"'Cause it's a secret," I walked over to where he was standing and whispered:

"Tell me," He shook his head and walked over to where the dumpster was. "What was the fight about?" He looked at me again.

" Well..." I waited for him to go on. "He thought you and I was dating and said that I got you pregnant." I widened my eyes.

"Well that's not true." I stated.

"I know," He looked like he was going to say something else, but there was a loud crashing noise by the entryway of the alley. My other best friend, Keagan, stepped out beside the wall. I almost passed out with relief.

"Hey," I said with the 'y' dragged out. Both he and Shawn looked at me. A grin started to spread across Keagan's face.

"Hey," He said with the same tone as me. I walked over to him and hugged his waist.

NOT DONE!!!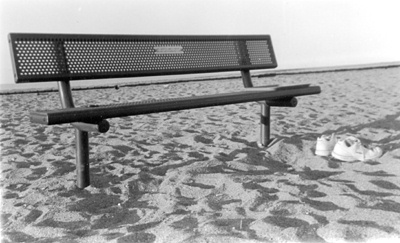 © Jenna H., Marblehead, MA