The New Kid..
February 25, 2011
When you're the new kid, life is kind of hard. You can't even differentiate between a bully and a person with the potential to be your best friend. The teachers make you do those embarrassing introductions in front of your whole class and you're an easy target for teasing. Well, that's exactly what Riley Mchale went through when she was transferred to Harlem Elementary.
She was always an awkward little girl who coveted the boldness of many. Her shyness always overrode her brilliance, so only her grades were to prove that she had talent. When she first entered the school, the first thing she noticed was the musty smell of dust that every school had. In some klutzy movements, she made her way to the office and her squeaky sneakers announced her entrance when word failed her. A short petite woman whose fiery hair stood out against her snowy skin, made her way to the quiet girl. She introduced herself as Mrs. Prescott, and explained that she would be escorting her to her class. Somehow the lady's sweet smile and glow made Riley confident enough to take her hand. Mrs. Prescott chattered comfortably in a one-sided conversation and completed a rare feat; she made Riley smile.
When Riley entered the classroom, the smiles vanished and she once again retracted into her shell. Her awkward stance, shy behavior, friendless life and intelligence made her the main target of the bullies of the school. One day, one of the bullies, Bailey angrily strode towards Riley. She demanded for her lunch money, but poor Riley had none to give. This resulted into her getting a painful black eye and many tears. She hid under the slide in the playground and cried as her eye throbbed. Soon, Mrs. Prescott found her and held her as she sobbed into her neck. When her cries hushed, Mrs. Prescott gently told her that she was never going to be able to make it through this all without friends. She even raised her voice and said that she should be confident and stand up for herself so she can share her brilliance.
Since then Riley got her act together, pushed aside her awkward and quiet nature, and began her life as an intelligent girl who spoke her mind and never let bullies put her down. Whenever she felt her shy side taking over, Mrs. Prescott's words filled her mind and she became the girl she always was supposed to be.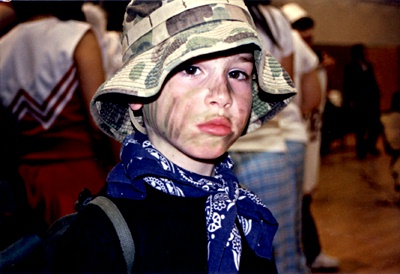 © Dena G., Pittsburgh, PA