Would you?
February 11, 2011
I hear their laughter and I wish I could join but I can't bring myself to fake it anymore.
A true smile rarely shows, and instead a decoy comes out to play.
I lie in bed and think what purpose and drive is here for me? And thoughts cross my mind and I think tomorrow my curtain will close.
But when morning comes and I stare at the perfectly shaped bottle of rattling death, I can't even move my hands to pick it up. The prescription may be for me but I know it's not that easy.
Only family knows what's wrong, but only to an extent, and there signs of caring are weak.
Of course I'm scared but how long will I let fear hold me back.
Choices, they're what I have. Do I let myself be swallowed by a screaming darkness, or let freedom wash it away.
They weigh on a scale that doesn't want to find a place to stay, and I don't want to either. So I run. I run from my confusion, and put it off.
But how long until these demons catch me? I can't fight them anymore. I'm tired. So I lay down and let them have me.
I have nothing more, so take that to.
Will you fight for me, do you care? No, you don't. My problems aren't yours. Why would you pass them off as your responsibility?
I don't blame you. I would probably be no different. But let me ask you...would you want someone to hold up a sword to those vicious demons, and say no more? For someone to dust you off and say don't worry I'm here?
I wish someone had been there for me. But I'm gone. I can't come back, I've gone too far down. I just hope you hear those voices from a distance saying come back! Come back! And I hope you turn, and a warm sun hits your face, and you see that light. Please... Follow it back to freedom, to what I couldn't gain.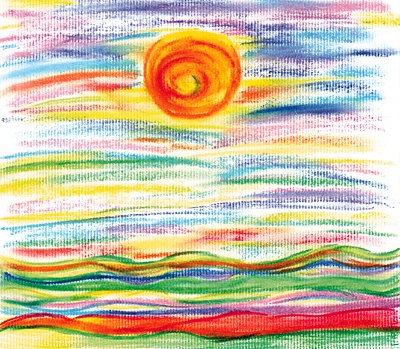 © Jennifer W., Saint Albans, WV