Bright Red Flag
January 29, 2011
I am a bright red flag held by the base with sweaty palms. Pointing at the gym floor I wait until a ball is actually served so I can do my job. The score is 24 to 24, game point and a cadet's player is going up to serve. She has straight blond hair which is tied up in a ponytail which is adorned with black and gold ribbons that match the other anxiously waiting players. As the player bounces the ball and holds it in her outstretched left hand getting ready to serve, the referee blows the whistle signaling a substitution. The girl sighs in relief that she doesn't have to make the last serve which will make or break the game for either team. The blond girl drops the ball and jogs over to the ten foot line and puts her hand up to meet the hand of another girl who has curly brown hair, this is the standard procedure for substitutions.
"Ten for Six," the referee says.

A wish of good luck is passed between the players and number six jogs over to the ball and picks it up starting her own serving routine. The referee blows his whistle a second time signaling that number six can serve the ball as soon as she wishes. She places the ball in her left outstretched hand mirroring the blond girl. She tosses the ball up with her left hand, takes a step and hits the ball with a thud. The ball goes flying over the net and hits the sideline, half in and half out. Everyone, audience and players, hold their breath waiting for the call of the line judge holding me. I go fluttering through the air when the line judge signals out with her hands. Then, two things happen at once. The audience screams at the line judge claiming that the ball was in and it is Frederick's point, but the Urbana Hawks and their fans run to the middle of the court in joyful jubilation. I catch a glimpse of number six's face and I see tons of regret and a single tear threatening to fall to the ground. The line judge holding me walks me over to the scoring table and throws me down. Game over, Urbana Hawks twenty-five and the Frederick Cadets twenty-four.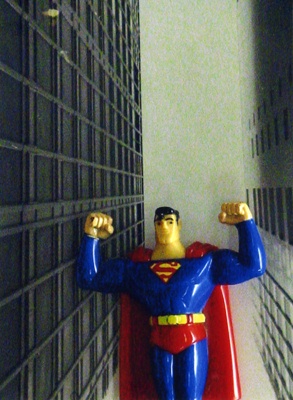 © Andy O., Highland Village, TX