Two French Goats
January 16, 2011
Dr. Avi asked me what. Hesitantly, I answered. I told him how she remembers collecting eggs with mama in the springtime. It was breezy. She remembers that the sky was bright and blue. She remembers how her mother said she could wear her white cotton eyelet dress if she wore a cardigan on top. She remembered blowing on dandelions and watching them float, then sink in the mid-morning air. She remembers her frizzy black hair flowing in the wind.

Then Dr. Avi asked me what he remembers. I sighed. I was starting to regret coming here. I told him how remembers how his father pelted eggs against his bare back. He remembers how itchy his clothes were. He remembers how people pulled his hair until his roots came out. He remembers how the wind made the corner of his eyes fill with tears.

I ended this session by telling Dr. Avi that sometimes two isn't better than one.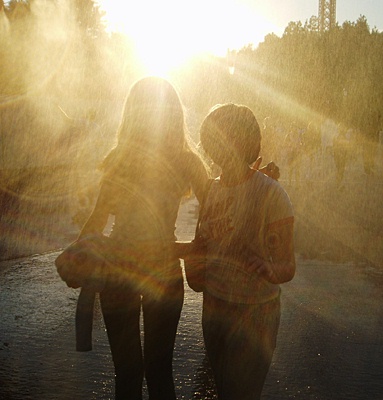 © Rebecca Y., Los Angeles, CA