Faded
January 14, 2011
I feel different from the rest of them. I'm not quite comfortable. I put on a facade of happiness around them, and when I get home, I'm completely wiped out. I sleep for hours, and wake up really mad. I have to go for a run just to pound it all out of me.
I can't wear shorts or skirts--that's where I cut myself. The scars trace up my calves, showing my self-loathing in tiny little lines. No one notices in gym. No one asks. Because no one cares. My makeup is faded by the end of the day. My mascara looks sad on my wilting eyelashes, the purple eyeliner has rubbed off. A pimple peeks out behind a curtain of cover-up.
I am faded by the end of the day. By the end of each day, I collapse into bed. My hair looks sad on my wilting head. The shine of my fake personality has rubbed off. A scarred calf peeks out from under my blanket. But finally, I sink into happiness, drowned in the music blasting from my headphones into my brain. Drowned in life, and letting it sweep me away.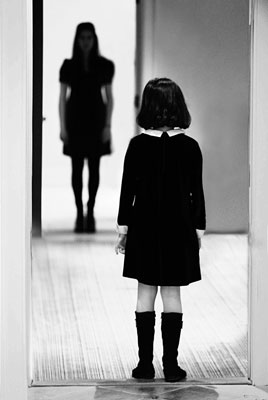 © Susannah B., Greenwich, CT