Summer Volleyball
January 10, 2011
All of my life's work had paid off. I have gotten to this place of pure nerves, happiness, and excitement. I have climbed the leader board and now I'm on top. I dreamed this day would come for years and now finally that dream could become reality.

The sand burns like coals beneath my feet preventing me from standing in one place for too long. I wipe a drop of cool sweat from my brow that is speckled with grains of sand. At this moment millions of eyes watch me with anticipation and excitement. This game and my career following today both depend on this very moment. In my outstretched hand lies a Tachikara white volleyball. I threw the ball, wound up, watching the spinning mass in front of me. Millions of people catch their breath at the same moment that I do. These same people also cross their fingers simultaneously. I take a step forward nailing the floating ball before me with all of my strength that I have left. The ball flies over the net but immediately returns as a result of the other team's overpass. I shuffle forward to meet the ball for the pass. After the pass comes an instant set that feels like and eternity. I approach to spike the ball feeling the sensation of the scorching sand leave the balls of my feet finally. I contact the ball 9 feet in the air producing a deafening noise heard all around by a million ears, sending the ball right back where it came from for the game winning point.

I have just put my heart and my life into the single game that I love. This game that gives me tingles from head to toe but also has the ability to make me cry which only means that I have been touched in my soul. I have just won a gold metal accomplishing all of my hopes and dreams that I have entertained for a lifetime. This gold metal means the world to me because I have just beaten the greatest doubles team on the beach, Misty May and Kerri Walsh stealing their title for myself. Nothing could be more meaningful than that. I guess that's just the ups and downs of being a doubles team in the AVP.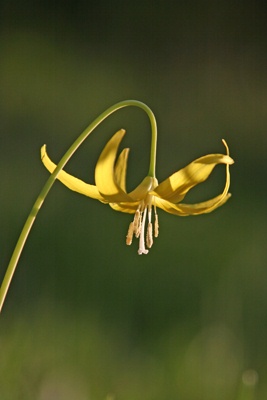 © Lucas N., Plains, MT