Strum: Chapter One
October 30, 2010
My name is Natalie King. I'm thirteen, and recently moved to New York City with my mom. We have a small apartment in Manhattan. It's nothing much. But now, it's home. I'm not your usual, normal girl. My hair is bleach blonde with bright red and pink highlights. It's cut to my shoulders, and layered. Can you picture it? My eyes are blue, and usually I'm wearing a lot of makeup. Mom tells me to layoff, but I usually just wear the same amount.

I'm also in a band. I guess it's not too weird, but it's different. But anyways, I was in a band. Until we moved. Now, the rest of my band is in Arizona, where I left them. There goes the Pickles. That was our band name. I know, original, right? We weren't to great anyways. But now, my band was without a lead singer, and their lead singer was without a band.

I was seated at the cluttered kitchen table in the cluttered kitchen/living room/dining room in the cluttered apartment. The apartment was very small. We were on the 9th floor, and halfway down the hall. Room 917. When you came in the door, there was this one room. It hand a small kitchen over in the closest right hand corner, and in the closest left hand corner was a small square table with four chairs. Straight ahead on the far wall, there were two big windows, and in front of those, our crappy T.V, and our sofa, which is a pull out couch (Guess where I sleep?). On the right wall, there was a door, which led into our small bathroom. And on the left wall, was another door, which led into Mom's room.

I heard a key rattle in the lock. Then, my mother poked her head in the door. Let me tell you about her. She has curly blonde hair, which is naturally straight, but she takes 45 minutes to curl it ever morning. She has the same blue eyes as me, and her face is flawless. She wants more than anything to be an actress, so she does some small theater productions and plays, and in her spare time, does auditions for Broadway. Each time she gets cut, but that doesn't stop her. She's really sweet and has a good heart.

"Hey, sweetie." She thumped her purse down on the table, and sat down across from me. "Have you decided on a school yet?"

I shook my head. There were two brochures spread out before me. One was a private school, and the other was a public school. I couldn't decide which one to attend. It was almost September, which meant school was about to start. I didn't want to go to a private school with a bunch of bratty drama queens, but I also didn't want to go to a school filled with druggies and troublemakers.

"It's August 25th, hon, you need to decide so I can get you registered." She ruffled my hair. I turned away.

"I don't get why you can't just homeschool me." I said sourly.

"We've discussed this!" Mom sighed. "I'm so busy with plays and auditions, I don't have the time! And Nat, would you really want to be in this apartment all day?"

She had a point. I looked painfully at the private school. It was called Lorrington Prep. It had a picture of a smiling girl and a smiling boy, arm in arm, in forest green uniforms. Their uniforms were both plaid sweater vests in shades of green, with a white dress shirt underneath with a solid forest green tie. They looked really happy. Two happy. But that was better than scary kids, who never smiled.

I pushed forward the brochure of Lorrington Prep. Mom seemed surprised. I looked away.

"Really?" She acted really dumbfounded. "I would have thought you might pick the public school."

When she noticed how upset I looked, she started talking more hurriedly. "I mean, I like your choice, this looks much more safe and supervised. I'll get in an application for you right away." She didn't say it, but I knew she was thinking 'before you change your mind.'

"What's for dinner?" I asked, changing the subject.

"Meatloaf." She said, rummaging around in the kitchen. Mom might be a possible future actress, but she isn't much of a cook.

So that's just about how my summer ended, and before I knew it, I was off to Lorrington Prep.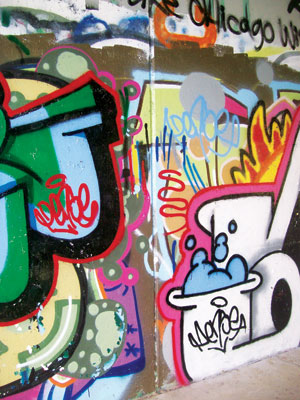 © Michelle W., Ada, MI