Colorfully Blank
September 17, 2010
That cursed white paper mocked me from where it sat on my desk. Can't think of an idea? it seemed to be asking sarcastically. Can't think, period?

I was trying to think of an idea for my research project, but a different story was calling my name. Images of angels, demons, and magic flashed erratically through my mind, longing to be put down on paper. Scenes of kings and queens, mystery, and flying in the sky danced in circles around my head, playing tauntingly over and over, demanding my attention. Adventure was waiting, so close I could touch it. I wanted to. I wanted to take it and run with it, just letting the story unfold.

But I had to focus, as the glaringly blank paper in front of me attested. The research project wasn't going to wait. It was the first priority, yet imagination wouldn't rest. Sighing, I picked up my pencil. And I began to write.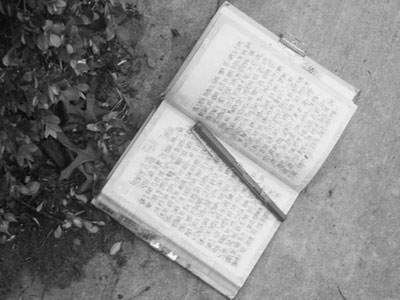 © Quinn B., Lubbock, TX