Chapter 1-Transitioning
September 1, 2010
I really don't know what to do with myself at the moment.

I'm sitting in a computer chair. It's cold black leather sticks to my thighs and sends frequent chills up my spine. The arm rests are raised to a perfect height, as is the chair itself. The desk stands merely and inch or so taller than my belly-button. Its surface appears to be clean, a few finger print smudges here and there, but otherwise it's almost spotless. Everyone is organized and located at either of the two back corners of the desk. At one corner sits a container of pens, pencils, scissors, and other utensils. Across to the other corner lies three magazine holders, which doesn't exactly hold magazines, but random papers and folders instead. Right in the center of the desk is my laptop, the screen shut down to reveal the shiny black top of it. It really is a rather clean and simple appearance.

My desk is normally never messy. I make sure to put everything back in its proper place before tackling the next task. Almost every other day I wipe the surface down with a wet wipe and disinfecting spray(I'm sort of a germaphobic person). There's rarely an occassion where multiple things are not in its place.

That is, until I got to high school.

Before, life had been easy. Homework was never given in insanely large amounts, sports didn't conflict with the winter and spring plays, everyone was friends with everyone and had a basic understanding of each individual; it was reasons like this that made me love going to school.

I had been attending North Metor's Elementary and Junior High School since I was a tiny toddler in three year-old preschool. Ever since that day in time, I was always excited about getting up early every morning and going to school. Sometimes I managed to even get up a little too early. There were several accounts where I would wake up at five in the morning and want to go to school. My mother never lets me forget those times.

North Metor's(or as I call it, NM)is a fairly large school. It's mainly two different buildings, but are connected with a long, scenic hallway that actually gives you a view of the school garden. On the left is the elementary side, where kids in grades PK-5 attend school. Then to the right is the middle school building. Both buildings are pretty big with creme colored bricks stacked neatly upon each other. There are many windows lining every floor, reflecting every bit of sunlight and adding to the beauty of the school's appearance. There are four entrances total, which include: the PK-5 grade entrance, the falculty entrance, the main office entrance, and the middle school entrance. Each set of doors are accompanied by a short flight of stairs with silver railings. It really is a simple scene, yet it's the reason I love this school. At least on the outside.

Every hallway and classroom looks the same. Navy blue lockers line each side of the hallways, each with assorted locks. The classroom doors are a deep chestnut color with a good sized window. Below each window sits a silver name plate, defining the name of the teacher. The classrooms each contain maybe around thirty desks each, if not more. These desks have no hollowed inside to place your excess belongings, rather it looks like a small bedside table. Chairs are navy blue like the lockers and actually very comfortable to slouch in. The floors are tile, pretty much a creme color, and the walls are painted some shade of light blue. In the front of the room is a large black chalkboard, which is accompanied by a silver chalk ledge that holds a few erasers and bits of chalk. To the left of the board sits the teacher's desk, the same chestnut color as the student desks and classroom door. It's fairly big with assorted cabinets. Every teacher has a swivel chair, usually black or gray. In the back sits a few cubbie holes which are filled with supplies, two large black cabinets(also filled with supplies), and a small table. Above that all is a large digital clock. The far side of the room is lined with the many sparkling windows, which also supplies a ledge for students to put other belongings on. The other side of the room contains another black cabinet, a projector, and white board. As stated before, every classroom looks the same. Occasionally, teachers will decorate their classroom to make it appear different, but really every room is the exact same. Nothing to dislike about that.

The rest of the middle school building is made up of the gym, the auditorium, and a few small offices. Nothing really special I guess.

NM is somewhat crowded, averaging about 200 students. My class was actually one of the smallest in years, having only 53 people. The largest class to go was somewhere around 130? Something like that. But enough of statistics and numbers now.

I guess you could say I'd always looked forward to graduating. Many fun events come with it. But then again, it was going to be a big step for me, for everyone really. Graduating meant I'd never see my classmates again. Graduating meant I wouldn't be seeing the hallways of NM again. Graduating meant new beginnings, and I hate those two words. So, I guess maybe I wasn't into graduating.

But, I can't just stop time and stay where I'm at. I had to move on with life. So, on June 1st, in front of 789 people, I, with the rest of my classmates, graduated from North Metor's Junior High.

Honestly, I don't remember anything special about that day. I wore a white dress embroided with navy blue flowers. But no one got the chance to see it, as I was wearing my navy blue cap and gown. My heels must have been over three inches tall, it was a struggle walking in them. I didn't really even need them, being 5'6 already. Besides my appearance, everything else I remember has to do with my fellow classmates crying and hugging each other good-bye. I was among many who did not shed a tear. My best friend Hannah had come up to me, bawling, recounting every time we'd had together. I suppose it was nice, but weren't we going to see each other over the summer?

So summer came and went by, too fast. I hung out with my friends, tanned on the beach, ate ice cream by the pool, did normal summer activities like that. But pretty soon, one by one, my friends started school at their new schools. To my surprise many schools started fairly early, dates like August 12th and August 19th. I didn't start until September 1st.

So now, here I am, staring at what I believe is my desk. I really can't tell. Papers are scattered everywhere, pens stilling atop them. They all contain some form of biology or algebra upon them. Permission slips, sign up slips, even a uniform warning slip, are all hiding among the many papers on my desk(or so I think). What the h*** is going on? I was always able to at least see the top of my desk and clean it within minutes. This would take more than just a few minutes! Like I even had the few minutes!

Today is September 1st, and today I started high school.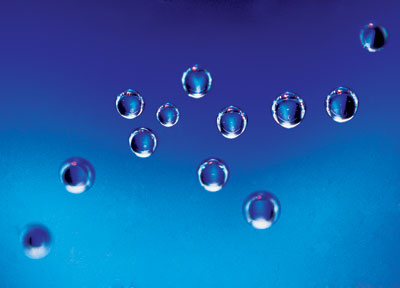 © Lindsey W., Woodinville, WA