The Collision
July 29, 2010
Susan and John were driving to their important jobs in Seattle when they collided on a freeway. Susan was most certainly pissed off and quickly erupted from her car. John, poised and carefree, was seemingly uninterested, he was thrilled by the valid excuse for tardiness to his important job. Susan, red-in-the-face, began her roaring tangent about how important her job was and how it was essential for her to be their. She had a meeting. John had a meeting as well, this is why he did not want to be at his important job. After determining both vehicles could be safely driven, John and Susan traded insurance information. Both then continued on to their important jobs. The two did not again encounter each other for twenty-three and a half months, as Susan would say. John considered it a couple of years.

On an entrancingly beautiful April day, John and Susan met again. This time colliding in a coffee shop, not in their motor vehicles. Neither recognized the other initially, both were too engrossed with the work from their important jobs. Each after muttering a brief apology to the other and began to walk to a table. After walking opposite routes, they both arrived at the same table. They became aware it was the last available. Both needing to use the shop's free WiFi, the cool-tempered John eventually persuaded the high-strung Susan to share the table, "Two's a company," he smiled. Susan did not. When bored with his work, as important as it may have been, John would attempt to converse with Susan. Susan would pretend she did not hear him. This, however, did not prevent him from talking. Susan, beginning to grow annoyed, noticed a table had cleared up across the java house. She abruptly stood upright and started to make her way to the table. John finally recognized her and coolly stated, "Hey, you're the lady who wrecked my car." After this statement Susan also recognized her tablemate. Rolling her eyes, she grumbled, "You call that piece of dung you hit my Mercedes with a car?"

"Yes I do," replied John with an even temper.

Susan then threw her frozen-coffee at John, aggravated by his sedated ways. This made John laugh. Hearing the twinkling and ironic laughter of John made Susan realize the ridiculousness of the situation. She too began to laugh. Her twinkling giggle was surprisingly pleasant for such an unpleasant person. Just as the two were on the brinks of creating a life-long friendship that may have lead to a romantic interest, the coffee house's manager politely asked the two to leave, they were disrupting the peace. They separated and left and I presume never again encountered each other in the vast city of Seattle. Susan continued to giggle on her way out, not realizing she had lost what may have been her one chance at love.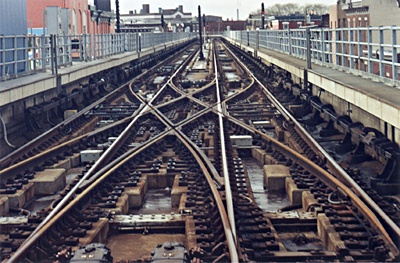 © Anton J., Philadelphia, PA