'Till Death Do We Part
July 10, 2010
I'd always known how you'd die first- how you were two years older than me and how the phrase "'till death do we part" applied to me. I'm twenty seven and you're twenty nine. I'm here and you're not. I married you at twenty two. I married you and promised to love you forever, but the problem now is that you couldn't be here forever. And I can't love forever without you.


"'Till death do we part"? I never wanted to part and I never wanted death to take you from me.


It's not fair.


I knew you'd die and leave me alone when we grew OLD and had wrinkles or something. But I'm standing over your grave in high heels and an up to date black dress. My eyes are red and not sagging. Twenty-twenty vision. My hair is black and not a gray hair in sight or any time soon. Clear skin- no wrinkles. Not even cellulite!


I'm still young and so were you! You should be here and not buried in the dirt beneath me. You should be here to love me and care for me and take care of me. But you died and you knew you would die. And you didn't tell me!


You promised me! In your own personal, written vows you said we'd be together forever. You swore to be faithful and to NEVER LEAVE ME. You said I was your angel. Wherever I'd be, you'd be. Together, forever.


But where are you now? Well, death parted us.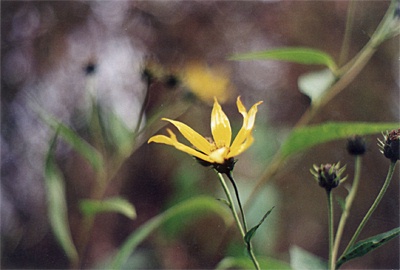 © Scott R., Casco, MI