Normal Life
July 11, 2010
"She'll come back. You know, she is most likely still suspension... again." Clare linked her arm through mine as we made our way down the steps to the library. I nodded, remembering the day. She walked out of gym, but not before she flipped of the teacher. Silly Kate. I laughed about it with her later, but I could not help to feel just a little disappointed with her.

"Oh.My.God. You know who I saw--" Clare went off about a story that has been passed down through ten teenagers. I let myself wonder in my mind and I found myself missing Katie insanely. She wouldn't be telling me this story. She wouldn't care, or even know those people's names. She knew my name though.

I blushed. If Kate was here, we would be outside staring at the clouds and laughing until we both cried.

When Clare and I hit the landing of the library, I stopped, Clare went on going. Not even noticing that my arm was no longer linked through hers. She went through the library doors. I stared at the front of the school.

Kate stared back at me. I couldn't believe the sight of her. She was frail, swaying slightly, her hair was limp and her lip piercing was removed.

I ran to her, hugging her tightly until I heard her wince. I pulled away slowly and carefully. The question must have been in my eyes, because she gave me answer.

"I have cancer."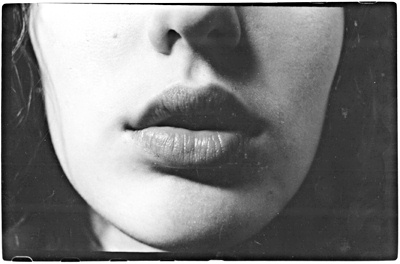 © Samantha A., Southbury, CT