Baby, You're Destroying Me
May 19, 2010
This is so clichéd, it's not even funny. He's one of my best friends, and I'm madly in love with him. I don't even know how it happened, because I remember swearing to my friends that I'd never like you, because you aren't my type. So what is my type? The stupid perverts who just care about my body, then leave me lying in the mud after taking advantage of me? I hope not.
I know you used to like me. And I know I never reciprocated your feelings at the time. But now? Now all I do is think about you. Do you know how hard it is, sitting with you in class and making fun of all the teachers and acting like my feelings for you are purely platonic? Do you know how much willpower it takes to stop myself from kissing you during play practice when you do your crazy detective imitations?
I love the way you grow your hair in disarrayed curls, and you're always so absent-minded. I love the way you can make anyone laugh, anytime. I love the way you make the teachers laugh at your wise-a** comments when they're trying to yell at you. I love the crazy stuff you do, and the phone calls at 10 pm asking me the homework for the next day. You're the most amazing actor I know, and theatre and literature are your passions. That's something we share. I know you used to love me, and I regret not realizing my feeling for you at that time. Maybe then everything would have turned out differently.

But it won't, because you love her now. And I know she will be a lot better for you than I can ever be. So I talk about you in front of her, and I teach you how to flirt with her properly. I try to act like I really want you to be with her, when I'm tearing up inside. Every time you hug me, I have to stop myself from losing my senses in your embrace. Every time our arms brush against each other, I will the goose bumps to disappear. When I see you with her, I know you're meant to be together. And I know I should be trying to break you up, but I can't, because I love you so much, and all I want to do is see you happy. Yes, even if it means killing myself on the inside.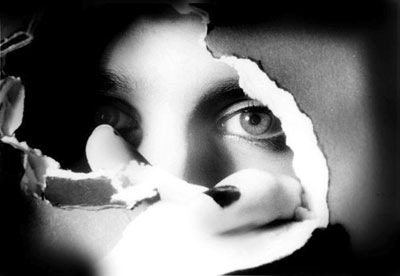 © Tabatha B., Peoria, IL