Mommy I love you.
May 7, 2010
"Where's your mommy?" A little girl asks the new kid in her preschool class.
"She's an angel." He stated, not at all bothered by her asking.
"An angel?!" The little girl laughed.
"That's what my daddy says." The little boy says. The little girl thinks about this.
"I've seen angels, angels are only babies." She said. The little girl was confusing angels with cupid. The little boy's heart sank slightly.
"Well, if she's not an angel... where is she?" The little boy asked. The little girl shrugs and chomps down on her grahm cracker.


That night as the little boy's father reads to him in bed he thinks about angels.
"Daddy, is mommy really an angel?" He asks in the middle of the story. The dad sighs and sets the book aside.
"Yes, yes she is Mikey." The dad says.
"Angels are babies, not mommys." The little boy yelled back.
"Who says?" The daddy asks.
"This girl at school." The boy says.
"And how does she know? Who are you going to believe her or your dad?" The dad said smiling.
"Why'd she leave me? Didn't she want me?" Mikey asked tears gleaming in his big brown eyes. The dad felt a lump in his throat as he held back tears.
"Mike, of course she wanted you! She loved you very much!" The dad said. Mikey let a tear fall down his cheek. He lifted his arm and used the back of his hand to wipe it away.
"Why'd she leave me then? If she left me! She can't love me!" Mikey yelled.
"Mikey, She didn't choose to leave you. She did everything she could to be with you. Your momma was very sick buddie..." The dad said tears falling from his eyes onto the hard wooden floor.
"She should of took medicine! Everyone has their mommys! Why don't I have mine!?" He screamed rolling over in his bed. His dad placed his hand on his back.
"She tried Mike, she tried. Your mommy's an angel, no matter what enyone tells you. She's always here with you and daddy." The dad said pointing to Mikey's heart.
"Do you miss mommy?" Mikey whispered his eyes red and puffy.
"Mike there ain't a day that goes by that I don't miss your mom." The dad whispered. Mikey climbed into his dad's arms.
"Night buddie." He said. Mikey smiled and the dad got up tucking his son in.
"I love you." Mikey said.
"I love you too Mike." The dad said. The dad crossed the little boy's bedroom. Just as he was shutting the door he heard Mikey call out.
"Goodnight Mommy. I love you."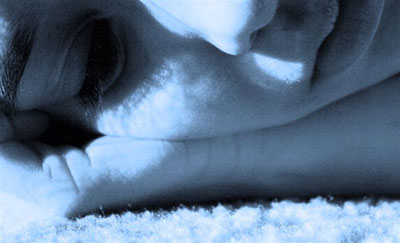 © Paula B., Katy, TX