Electric
May 2, 2010
I knew silence would fall eventually.
I just didn't think it would happen so soon.
I knew you were going to ask it, but I didn't know if I could tell you.
I watch you, and you won't look at me.
I sigh impatiently. I'm so used to the silences.
You finally look up, but you don't meet my eyes.
"Did she tell the truth?" you finally ask.
And of course, it was one of my friends who told you.
It would have never been me.
I nod. I never have the guts to say anything out loud.
I brace myself for anything, yelling maybe.
But you don't budge.
You don't even get up and just walk away.
"You don't have to pretend to like me or anything." I say.
You bow your head for a moment, your soft brown hair falling in your eyes.
"I'm not pretending."
I freeze.
I wasn't expecting that.
"You-"
"Like you too." you finished for me, meeting my eyes.
I feel melted, yet frozen.
Electric shock fills the kiss I was waiting for.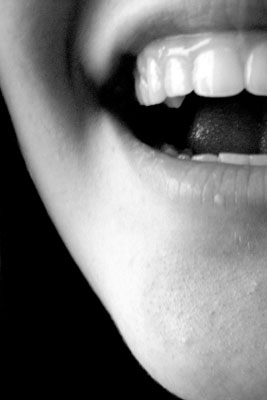 © Katya K., Westfield, IN