Evergreen Chapter 4: A Walk In The Park
April 26, 2010
I Din't expect him to be there when I woke up. Heck, I didn't even remember falling asleep or being moved into my room. But somewhere along the line, I was. Or, was it all a dream? My first kiss, my first love, was it only a fantasy? No, i reassured myself. I could never be that creative.

I only remeber our last kiss, the passion of it, the love behind the troubled eyes. I sighed. It was a wendsady, about1 PM. I always slept in late, expecialy due to the fact that it was spring break. I hated what would follow after (Me having to live with my grandmother, sisters and brother) but until then, I would make the best of it.

To clear my mind, I took a walk around the block and in the park. I saw many things that caught my eye. 1). A MOM AND DAUGHTER, THE MOTHER PUSHING THE GIRL ON THE SWINGS. AND THEN A BOY AND FATHER PLAYING CATCH. THE FAMILY THEN JOINED TOGETHER TO HAVE A PICNIC. I ALWAYS WANTED KIDS, AND PLANNED OPN HAVING TWO OR MORE OF THEM AS I GREW UP.

2). THE TREES WERE BLOOMING. FINALLY! I HAVE BEEN WAITING ALL YEAR, AND THEY JUST STARTED! HALLELUEJA!

3). a BOY PLAYING NEAR A SMALL LAKE. HE JUMPED RIGHT INTO IT, AND DIDN'T COME BACK UP.

Then, I stared to panic. "Help!" I screamed, waving my arms wildly. The local skate park aproached me. No one could hear. A group of boys, about or a tad older than me, sat on a small table outside of it, each with a ifferent skateboard.

One had blonde hair, blue eyes that was surfer-style, a run-off-the-mill boy. Another was obviously Asian, had a blue streak in it, and had angry, piercing black eyes. Others, two were twins- identical, to be exact. Both were Mexican, one thta looked a little rounder than the other. One had muscles, the other had flab. And then, the last boy in back looked exactly like the one from my dream/ last night.

This was my chance. "Rage?" I asked, tipping my head to the side. He smirked. "Emm. How are you?" he asked back. It WAS real! back tot he issue. "You have GOT to help! A boy jumped into the pond a bit ago and didn't come back up and-" "Whoa girl-y, take a chill-pill and re-lax." The muscular Mexican said. Rage hit him. "Lett'r finnish, Dev." He turned the 'spotlight' back to me. "And i think he's..." I didn't want to say it.

Rage imediatly took charge, sensing my fear and weakness over the whole situation. I barley knew him, but it felt like he knew EVERYTHING about me and I knew nothing about him.

"Dev, you go call 911. Mase, you call the police." He directed to the two twins. "Chung and Ice, come with Emmi and I. We're going to save that kid."

And we did. The boy's name turned out to be David. We (As in Ice) Dove in and brang him up. I held the boy's head in my lap after Rage gave him CPR. I soothed him. The police and his parents came, and everything was OK, he just had a case of hypothermia.

It was around sunset now, and the rest of the boys went home. Rage and I decided to go for a walk in the park. I held his hand lightly. he squezzed mine. "That was amazing of you today. you're a hero, Emm." He said. I laughed. "YOU and Ice did nomost of the work. And ICE-" "Another name. His real name is Hiyyam or something. We just like Ice better, and there's a story to that. A story to all of our names. Anyway, youy SO did do something. If it weren't for you and your oobservantcy, that boy would have been-" He stopped, not wanting to say it, remembering my wince when I told them. I smiled lightly.

"You know, Rage, it seems we only met a few hours ago" "Almost a day," He interupted. "Kay. But you know so MUCH about me, and I knwo barely enought to call you a friend. Or a boyfriend. BTW, what ARE we?" I asked. He thought as we walked. We came to a slow halt. "I guess we can be 'friends'. Unless you want to be more than friends..." He asked. Oh MY God... he was asking me to be his.... "I would love that, Rage. I would like to be... more than friends.." I finnished. We smiled at eachother and kissed again. And again. It was now dark, and started to rain. We laughed as we held a newspaper over our heads we found in the trash and ran to his car. It was an old pick-up truck. We shut the door. I shook my hair like a dog, and he laughed so hard his abs started to hurt. We then drove home and he told me more of his friends.

He handed me a piece of paper. A seven-diget number code was on it. "Call me." Was all he said as he smilled, kissed my forehead and left me in my house alone.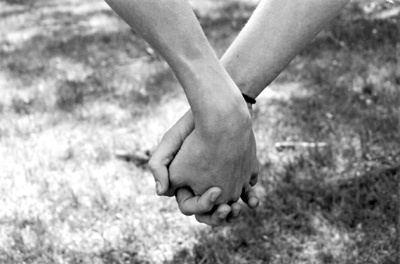 © Alexa T., Pompton Plains, NJ