My Bebe Linda
April 22, 2010
Cold. That was all I felt. The inconvenience of the cold, and I was presuming that she also felt the cold. Charlotte was almost to the point of bursting through my belly; she was huge, I supposed that that was the case seeing as my lower abdomen was bulging like a balloon. I sat there on the couch covered by a mere blanket, my warm and remarkably huge clothes were feeling slightly tight around my body. A kick, oh the joy, my baby girl was communicating to me; not in the way I would have liked, but she was there and that was the only sign to me that Charlotte was alive- and growing. I was almost at the end of the line; my Bebè Linda, my life. I had a maximum of 1 month left, but I was expecting her in a week, and now with the constant kicking, I knew, alas, that this baby did not want to stay inside me any longer. David was gone, and I cringed at the idea of no help during the contractions. Yes, that was all I thought about most during this time, the birth process; who was going to help me to the hospital? Who was going to hold my hand through the long and painful labour? The simplest answer that came to me was no-one. I was completely alone. I yawned unpleasantly and decided that I would take a short nap. After many tormenting minutes my belly felt quite weird so I decided I would take a panadol to ease the pain. With this entire hubbub I fell into an unforgiving sleep.
*
When I awoke, the pain was so great that I gasped in the effort to pull myself up. My abdomen was burning and I was afraid that my baby was going to perish. The first thing I knew to do was to call the ambulance, whether that would do me good or not I would have to see. I pinned in 000 and the lady on the other side answered the phone faster than I expected.
"This is 000 what is the emergency?"
"I'm having contractions and I need an ambulance immediately," I gasped at the effort and cried with pain
"Ok, an ambulance will be at your house as soon as possible. May I please have your address?"
Another cry of pain and I gasped out, "Uhhh, 22 Green Avenue."
"We will send an ambulance to this address immediately; take deep breaths and stay on the phone with me until the medics arrive. How long have you had contractions for?"
"I-I can't…" I screamed as the tearing pain spread across my abdomen. I faintly heard the squeal of tires and the ambulance siren ringing through the house and the faint talking of the lady on the other end of the line; but the darkness soon took over and I drifted off.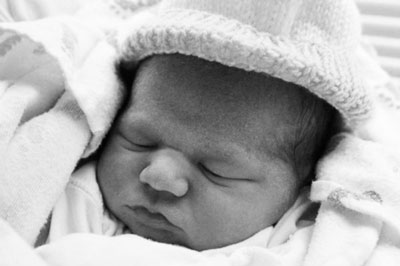 © Kaelee L., Petersburg, MI