Mrs. Queens
April 17, 2010
We all know the cycle of life. It's programmed in us from the day we are born until the day we die. It's just the way things go. We wake up every morning, eat breakfast, go off to work, come home, eat dinner, go to bed and then start again the next day. And with each day passing, we shrink and shrink into our bodies, crushed by this cycle of life, and loose ourselves slowly. And before we know it we go from a child watching this cycle, to someone fully emerged in it. And then we get married, and then the kids go off to school, and then they're in college, and having kids of their own, and you're all old and withered.

Mrs. Queens thought of this as she stared out of the window of her second story apartment at the children playing on the swings at the playground. She sighed, remembering the days when she was that child, laughing, playing with friends. And she remembered the days when she used to watch her children playing on those swings. And she remembered the days when she had watched her grandchildren on those swings. And she realized that those days had passed.

She sighed once more, brushing her hair aside, the hair that had once been a gorgeous hazelnut brown but was now just an old frail gray. The sun was beginning to sink behind the apartment building next to hers. She touched the window lightly with her fingers, wishing that she could bring that sun back up, and not let another day go by, another day that she can only watch that cycle of life in those little children, wanting to warn them, to show them better things. She wanted to pull them out of that cycle of life, but she knew that she couldn't.

Mrs. Queens walked slowly to her kitchen table, her aching bones troubling her, and she listened to the sound of the city traffic, the sound of coming home. She listened to those people, wanting to tell them not to miss a moment in their child's life. Wanting to warn them not to take any moment for granted, wanting to show them how many regrets she had. But of course, she knew that she could not.

And so Mrs. Queens put her head in her hand, realizing now, as she had before, that she couldn't change the way things were, the way things used to be. And so she sat at her table, watching the cycle of life unfold before her in those city streets, waiting for Mr. Queens to come home.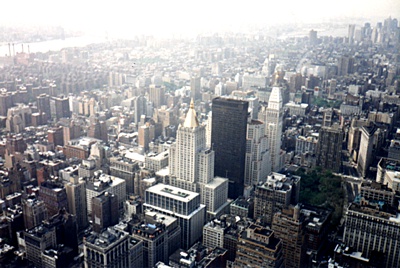 © Kristen L., Wilmington, DE