Would you have said everything?
March 7, 2010
When you think about it, everyone has there secrets. I'm trying to find happiness. He cheated on her last weekend. She cheated on him the same night. She has seen things you never imagined. He's in love with the girl who doesn't know love, and doesn't believe in it. Or maybe her secret is that she just doesn't believe in it for herself. The perfect jock is in love with the girl no one notices. The popular girl is jealous of the nerd. She's broken. The girl best friend is in love with the boy best friend, who doesn't think of her like that. The bad boy is in love with the fat girl. The popular girl is fighting her way to skinnyness. Puking preferred, or just not eating acceptable. He's abused. Her dad rapes her every night. He's tried to take his life one too many times. She tried once and got her wish. She's jealous of the girl she hates. She's in love with her best friend, who's a girl.
Who really knows? These secrets just constantly build up, and eventually they rip you apart. Everyone has the times in life where everything's changing, and they feel as if nothing is going right, and everything is crashing down, and they can't control what's happening.
. . . . . . . . . . . . . . . . . . . . . . . . . . . . . . . . . . . . . . . . . . . .
But they can. Just speak what's on your mind.
If the world does end in 2012, would you have said everything you need to? Or would you have just acted as if everything's okay. Like everyone does in this world today.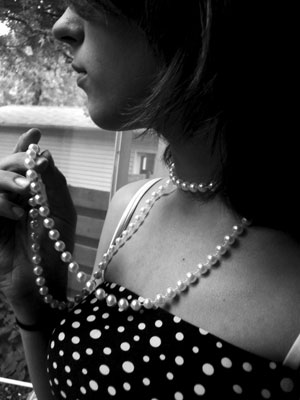 © Elaina V., Canton, OH