A Typical Teenagers(mixed up) Life
April 3, 2010
I sneak a peek at my watch: it tells me that it has just gone three minutes past three. I blink and take another look, just to make sure that I am not mistaken. Oh, how I wish it was three minutes to three so that we could all go home.
School is a pain. To be quite frank, I see no point whatsoever in attending this prison cell they call school. As if we ever actually learn anything! Ha! That would be the day!
We spend the majority of the time text messaging the person sat next to us or checking our watches. We all have watches. Rolex, Swatch, Quarts, Speedo, you name it. The only ones who don't have a watch are the clever people in our class. They don't need one. They take one look at the sun and they can give you the time to the exact second. Except they wear special goggles when doing that – because everyone knows that if you look directly at the sun you go blind. Everyone less-cleverer than them feel intimidated by them, so we tend to avoid their assigned sector of the canteen, unless, of course, you have forgotten to finish the English essay you were too busy the night before to write because you were texting your friend about your fabulous new pair of Gucci shoes you'd bought at the weekend and you were terrified of mouth-breather Mrs. Monroe giving you an F. This, if you think really hard about it, is most of the school.
We might as well face it: we're all slackers.
You can find Goths, Emo's, Punks (who basically make up one big dark triangle of a family if you think about it for a while), Sport-fanatics, Dancers, Smokers, Twilighters, Chavs, Geeks and Swots (who are also related), and are all basically the foundation make-up of School. The strings that keep the roof attached, if you know what I mean. The High School history needs them.
But nobody needs me.
And then there's me. Maybe that's why I'm so bitter? Maybe it's because I'm not part of a group? But if I were to consider joining a group, which would I pick? I could see myself taking the darker route, and dying my hair (and most of my wardrobe) black. Or, I could slit my wrists and join the emotionally disturbed cult and make some sort of blood-drinking pact. (Actually, if I were to join the Twilighters, that's probably what I'd have to do.) I really can't dance, but there are some pretty girls in the Dance Club who might have some Sports-Drug-fanatics phone numbers...not that I'm that shallow.
I give in. I really do. I can't fit in anywhere that'll take me seriously. I may as well just drop out of school altogether and become a beggar. Take the poorer route into the world. I could pull a few strings (get it?) and ask one of the geniuses in the Music Club to teach me the basics on the Guitar. But I'm no good at music either. Plus, they'd just laugh. I'd cry.
So why do they make us suffer High School? Is it to make us 'more respectable citizens'? Because if that is the case, why are half the worlds teen population on DRUGS, for crying out loud?! It's a little thing called peer pressure. Duh. But because I'm no one, I guess nobody would care what I do. I go to school and not pay attention to lectures. I go home and get ignored. I go to bed, but I do not sleep. It's my insomnia, you see. The doctor said so. Maybe he could write me a note to get out of P.E....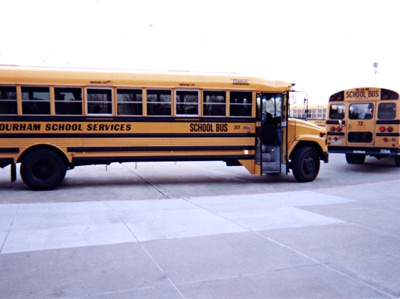 © Blake B., Highland Village, TX