Epilepsy
March 2, 2010
Sometimes, when my world begins to shake, I can avoid it. I can hold on to something, or focus really hard, or clench my hands into fists. But not today. Today, it took me over. My hands, my arms, and soon my torso are all convulsing, and I can't stop it. Normally I just get tics, but today, someone decided it was my turn to have a seizure. As my entire body shakes, I faintly hear a voice ring out 'Call 911! She's having a seizure!' I feel strong hands grip me, to stop me from shaking, but they can't stop it. No one can.

'What happened?', I asked. I know I had a seizure, but why and when are a bit fuzzy. It's my mom who tells me. 'Hon, during your seizure, you hit your head pretty hard. The doctors said you have a pretty severe concussion, and they've diagnosed you with epilepsy.' 'Oh, god.' I whisper. 'Mom, I'm so sorry. It's my fault. It's all my fault....'
And it's not, but she can't know that. No one can.
Because of me, -no. I can't think about it. Not anymore.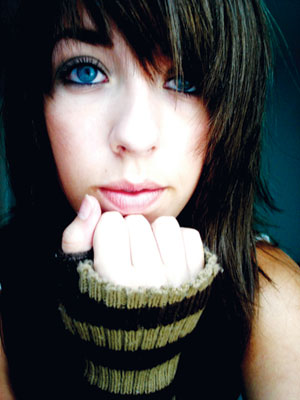 © Brit H., Peabody, MA